 Soy, a well-known food throughout the world, is a versatile ingredient that is ideal in a variety of delicious and easy-to-make recipes. From flavorful sides to decadent desserts, discover the joy of cooking with soy!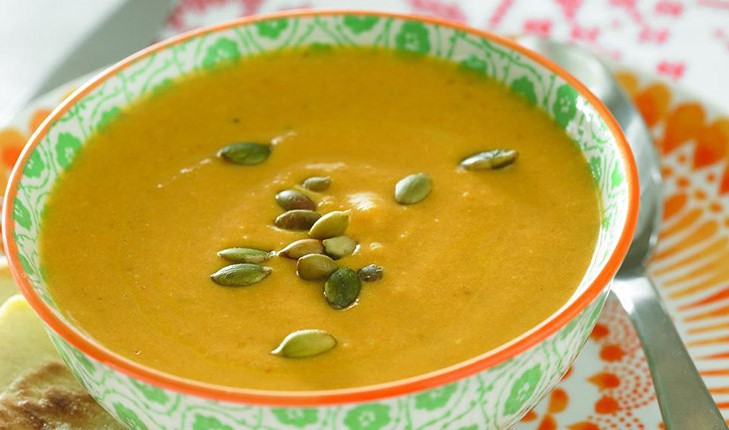 Prep Time:

5 min

Cook Time:

10 min

Total Time:

15 min

Makes:

8 servings
Creamy Pumpkin Curry Soup
Ingredients
1 tablespoon Soybean oil

1 Small onion, diced

16 ounces Silken tofu (1 package)

15 ounces Pumpkin puree (1 can)

1 Medium apple, peeled, cored and sliced

2 cups Low sodium vegetable or chicken broth

1 teaspoon Curry powder

3⁄4 teaspoons Ground black pepper

3⁄4 teaspoons Salt

1⁄4 cup Toasted pumpkin seeds (optional)
Instructions for Creamy Pumpkin Curry Soup
Heat soybean oil in medium saucepan over medium heat. Add onions and cook for 2 to 3 minutes until soft.
Place onions, tofu, pumpkin, apple, broth, curry powder, pepper and salt in blender. Puree for 1 minute until smooth.
Return mixture to saucepan. Heat over medium heat, stirring occasionally, until soup begins to gently simmer. Do not boil. Ladle into bowls; top with pumpkin seeds, if desired.