Soy-Based Salad Dressings & Marinades
Name your favorite flavors and they likely go well with soybean oil, thanks to its neutral taste. But it's far from neutral when it comes to heart health. A source of polyunsaturated fat, soybean oil, also known as vegetable oil, helps to lower blood cholesterol levels. Put these soy-based salad dressings and marinades to the test!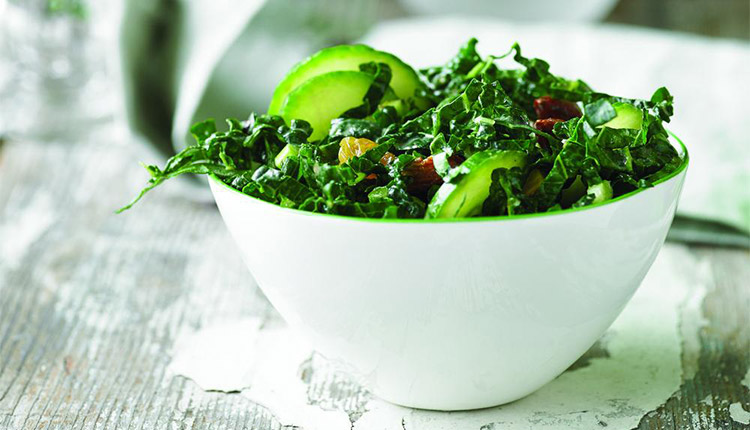 Prep Time:

10 min

Cook Time:

20 min

Total Time:

30 min

Makes:

8 servings
Kale & Cucumber Salad with Lemon Tahini Dressing
Ingredients
2 tablespoons Tahini

2 tablespoons Soybean oil (commonly labeled vegetable oil)

3 tablespoons Lemon juice

2 tablespoons Water

1 tablespoon Minced garlic

1 tablespoon Soy sauce

2 teaspoons Sugar

8 cups Thinly sliced kale, packed

1 Cucumber, peeled and sliced

1⁄2 cup Chopped smoked almonds

1⁄2 cup Golden raisins
Instructions for Kale & Cucumber Salad with Lemon Tahini Dressing
Combine tahini, soybean oil, lemon juice, water, garlic, soy sauce and sugar in small bowl. Stir until smooth.
Place kale and cucumbers in large bowl. Pour dressing over kale; toss until combined. Marinate for a minimum of 20 minutes, tossing occasionally. Sprinkle with almonds and golden raisins.