Soy, a well known food throughout the world, is a versatile ingredient that is ideal in a variety of delicious and easy to make recipes. From flavorful sides to decadent desserts, discover the joy of cooking with soy!
Expert Recommended Recipes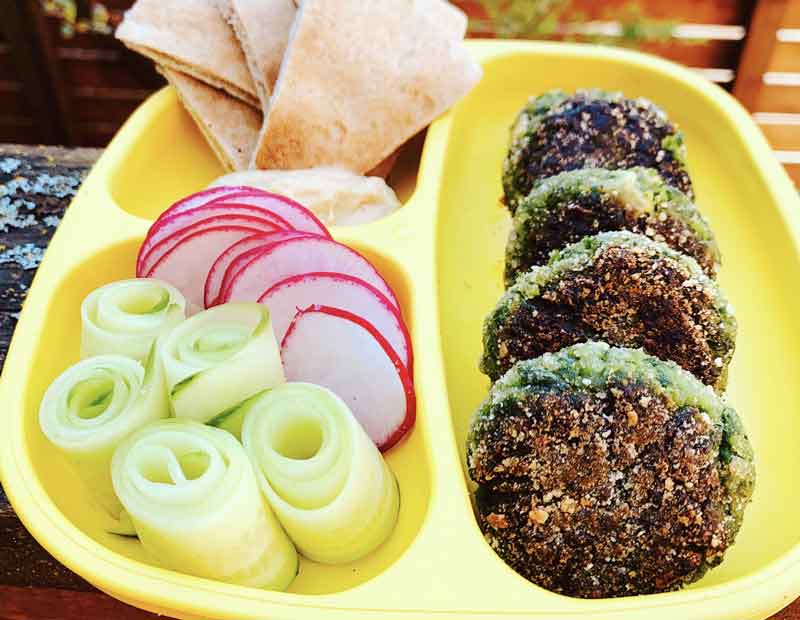 Prep Time:

8 minutes

Cook Time:

10 minutes

Total Time:

18 minutes

Makes:

Serves 4 (about 20 falafel)
Edamame Falafel Lunchbox
Ingredients
16 ounces frozen edamame, thawed

3 cloves garlic

6 mint leaves

½ teaspoon cumin

2 tablespoons flour

2 eggs

¼ teaspoon baking soda

½ teaspoon salt

pinch of pepper

1 teaspoon lemon juice

1 cup plain organic Greek yogurt

1 cucumber, grated

4 pitas

1 tomato

4 lettuce leaves
Instructions for Edamame Falafel Lunchbox
Pull your edamame out of the freezer to defrost. Preheat your oven to 450 degrees. Line a baking sheet with parchment or a silicone mat.


In a food processor, combine the edamame, garlic, mint, cumin, flour, eggs, baking soda, salt, pepper, and lemon juice. Blend it up!


Roll your falafel into small balls, a bit larger than super bouncy ball size. Or you can use a small scoop or melon baller to keep the size consistent. Place falafel on the prepped baking sheet and bake for 8 minutes, turning half way through.


While the falafel bakes, let's make a quick yogurt sauce. Grate up your cucumber and remove any excess moisture by squeezing between paper towels. In a bowl, combine the yogurt and grated cucumber. Season with salt and pepper.


Grab a pita and we'll start to build. Line the pita with lettuce, add a few tomato slices, smother with yogurt sauce, and top with a few falafels.


Complete your lunchbox with anything you please: figs, hummus, radishes, chocolate, carrot shreds, grapes, boiled egg, kiwi - whatever you love!
Notes:
These babies can be frozen and reheated for a quick protein-packed snack!