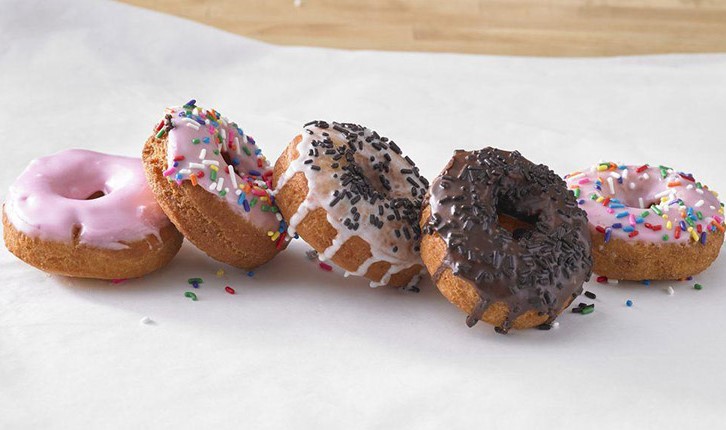 Prep Time:

15 min

Cook Time:

10 min

Total Time:

25 min

Makes:

16 servings
Buttermilk Cake Doughnuts
Ingredients
4 cups Cake flour, plus more to coat surface

2⁄3 cups Sugar

1 tablespoon Baking powder

1⁄2 teaspoon Ground cinnamon

1 1⁄2 teaspoon Salt

2 Large eggs, beaten

2⁄3 cups buttermilk

6 cups Soybean oil, divided

3 tablespoons Soybean oil, divided

1 teaspoon Vanilla extract
Instructions for Buttermilk Cake Doughnuts
Combine flour, sugar, baking powder, ground cinnamon and salt in a medium bowl. Mix eggs, buttermilk, 3 tablespoons soybean oil and vanilla in a large bowl. Gradually add dry ingredients to egg mixture, gently mixing until just incorporated. Dough will be sticky.
Turn dough out onto floured surface; gently knead two or three times, adding more flour as needed. Do not overwork dough.
Preheat 6 cups of soybean oil to 350°F in a heavy frying pan or small deep fryer.
Roll dough to ½-inch thickness and cut using 3-inch doughnut cutter. Reroll dough to cut additional doughnuts as needed.
Fry doughnuts in batches for about 1 minute on each side until light golden brown. Repeat with remaining doughnuts. Drain on paper towels. Cool completely.
Sprinkle with powdered sugar, cinnamon or chocolate glaze, or decorate as desired.