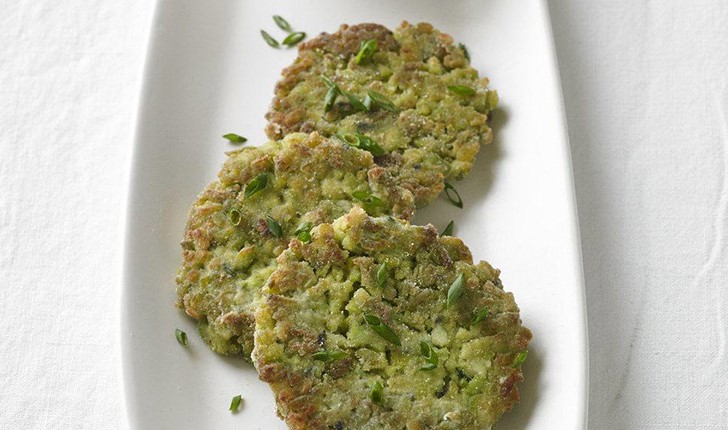 Prep Time:

20 min

Cook Time:

10 min

Total Time:

30 min

Makes:

12 servings
Crispy Grilled Edamame Cakes
Ingredients
2 1⁄2 cups Frozen edamame (shelled), cooked according to package directions

3 tablespoons Green onions, chopped

1 Egg

1 tablespoon Wheat-free tamari or soy sauce

1 teaspoon Garlic, minced

1 teaspoon Fresh ginger, minced

1⁄2 teaspoon Ground black pepper

1⁄4 cup Rice flour

1⁄4 cup Soybean oil, divided

1⁄2 cup Mayonnaise, soybean oil based

1 tablespoon Sriracha hot sauce
Instructions for Crispy Grilled Edamame Cakes
Pulse edamame, onion, egg, soy sauce, garlic, ginger and pepper in food processor or blender for 30 seconds; small pieces of edamame should remain. Add rice flour one tablespoon at a time, until mixture holds together.

Shape edamame mixture into 12, 3-inch cakes. Dust lightly with additional rice flour.

Heat 2 tablespoons soybean oil in large non-stick frying pan over medium heat. Cook edamame cakes about 3 minutes per side, until golden brown. Repeat adding additional oil as needed.

Combine mayonnaise and Sriracha sauce in small bowl. Serve with edamame cakes.
Notes:
Cakes can be made in advance, covered and refrigerated until ready to cook.