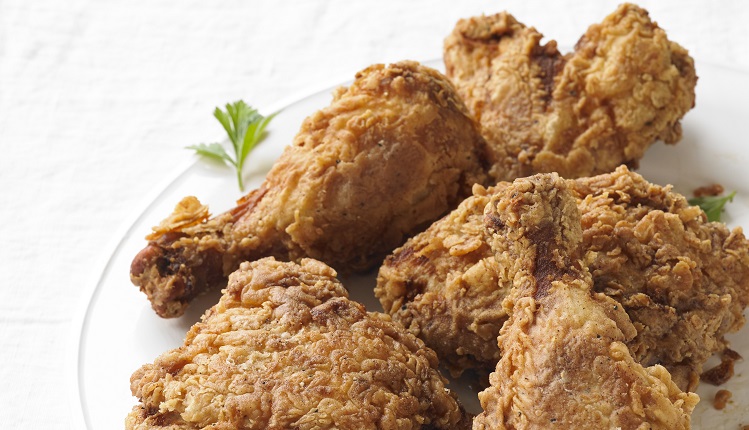 Prep Time:

10 min

Cook Time:

30 min

Total Time:

40 min

Makes:

4 servings
Crispy Southern Fried Chicken Recipe
Ingredients
4 cups Soybean oil (for deep frying)

1 cup buttermilk

3 pounds Fryer chicken, cut into 10 pieces, backbone and wing tips removed (1 whole chicken)

1 cup All-purpose flour

1 1⁄2 teaspoon Paprika

1 teaspoon Ground black pepper

1 teaspoon Garlic powder

1⁄2 teaspoon Salt
Instructions for Crispy Southern Fried Chicken Recipe
Preheat soybean oil to 350° F in heavy frying pan or small deep fryer.

Line baking sheet with paper towels.

Place buttermilk in shallow dish. Place flour in separate shallow dish. Dip chicken pieces into buttermilk, season with paprika, pepper, garlic powder and salt. Roll in flour to coat completely.

Fry chicken until golden, turning as needed, 10 to 15 minutes. Remove when thermometer inserted into the thickest part of the chicken registers 165° F. Drain on paper towels.