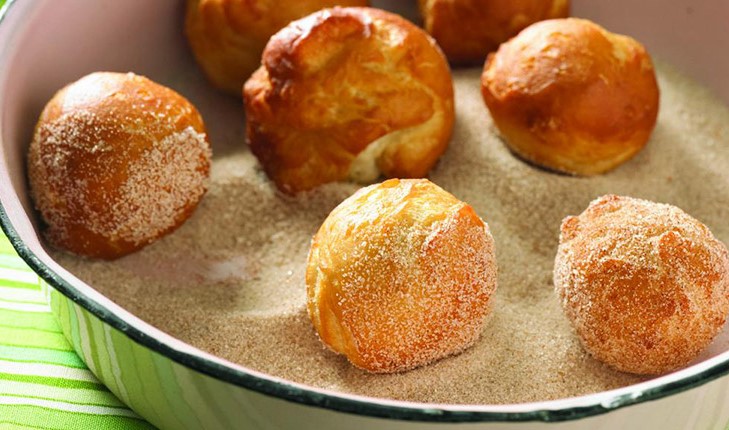 Prep Time:

10 min

Cook Time:

20 min

Total Time:

30 min

Makes:

32 Servings
Delectable Doughnut Bites
Ingredients
4 cups Soybean oil (for deep frying)

16 3⁄10 ounces Large container of refrigerated buttermilk biscuits
Instructions for Delectable Doughnut Bites
Preheat soybean oil to 350°F in heavy frying pan or small deep fryer. Line baking sheet with paper towels.
Cut each biscuit into 4 equal pieces; roll gently to form a 1-inch ball. Repeat to form 32 doughnut bites.
Carefully place 8 doughnut bites into hot oil. Fry approximately 2 to 3 minutes, turning once, until light golden brown. Remove from oil; place on paper towels to drain. Repeat with remaining doughnut bites.