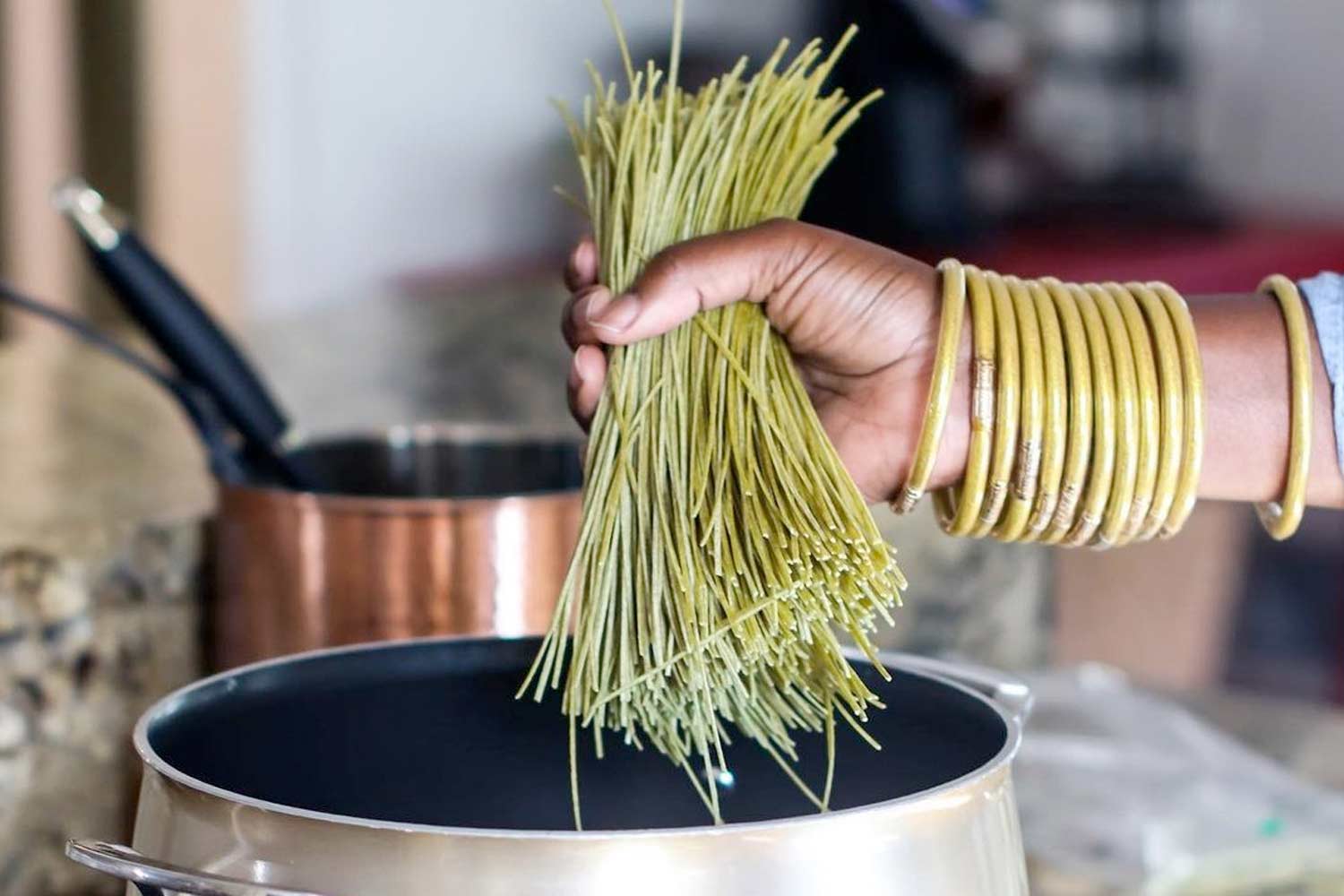 Prep Time:

10 min

Cook Time:

30 min

Total Time:

40 min

Makes:
Edamame Spaghetti Recipe
Ingredients
1/2 cup chopped onions

1 tbsp Extra virgin olive oil

1 box edamame spaghetti

2 lbs lean turkey meat

1/2 tsp dried oregano

1/2 tsp dried thyme

1/2 tsp garlic powder

1/2 tsp onion powder

1 clove garlic

1 jar Spaghetti sauce
Instructions for Edamame Spaghetti Recipe
Season turkey meat with dry seasonings.

Chop onions and garlic while waiting for water to boil.

Sauté onions and garlic in olive oil over medium heat. Be careful not to burn the garlic.

Once the onions and garlic are translucent and fragrant add seasoned turkey meat and brown.

Once meat is brown, add spaghetti sauce. Turn heat to low and simmer.

While sauce is simmering, boil edamame noodles until tender. Will take around 5-7 minutes. Refer to the package for exact cooking time.