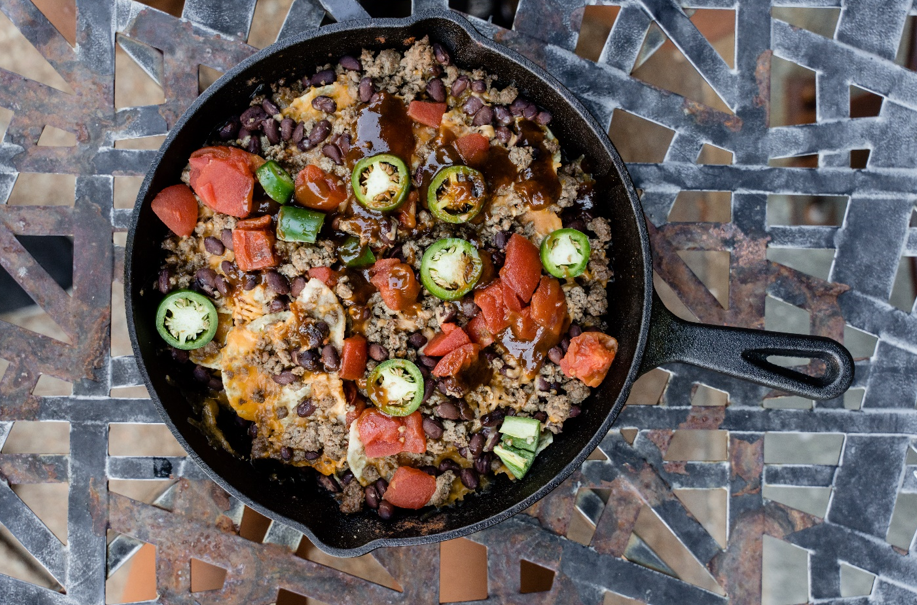 Prep Time:

Cook Time:

Total Time:

Makes:
Loaded Impossible Nachos
Ingredients
1 package soy-based burger

1 tablespoon soybean oil

1 cup BBQ Sauce

1 pinch salt

1 can black soybeans, drained

1 package tortilla chips

3 cups shredded cheese

3 jalapeños, sliced

1 cup diced tomato

1 avocado, sliced
Instructions for Loaded Impossible Nachos
Preheat oven to 425F degrees.
Heat a skillet over medium heat, then add oil. Add soy-based burger, crumble, and cook for another 4-5 minutes, until browned and no longer pink.
Add about 3/4 cup BBQ sauce and a pinch of salt to the pan. Add black beans and cook for a few more minutes, stirring occasionally.
Spread tortilla chips onto baking sheet. Top evenly with meat and beans mixture and shredded cheese.
Bake for about 8 minutes or until cheese is melted and golden. Remove from oven.
Drizzle with remaining BBQ sauce and garnish with jalapeños, tomato, and avocado.