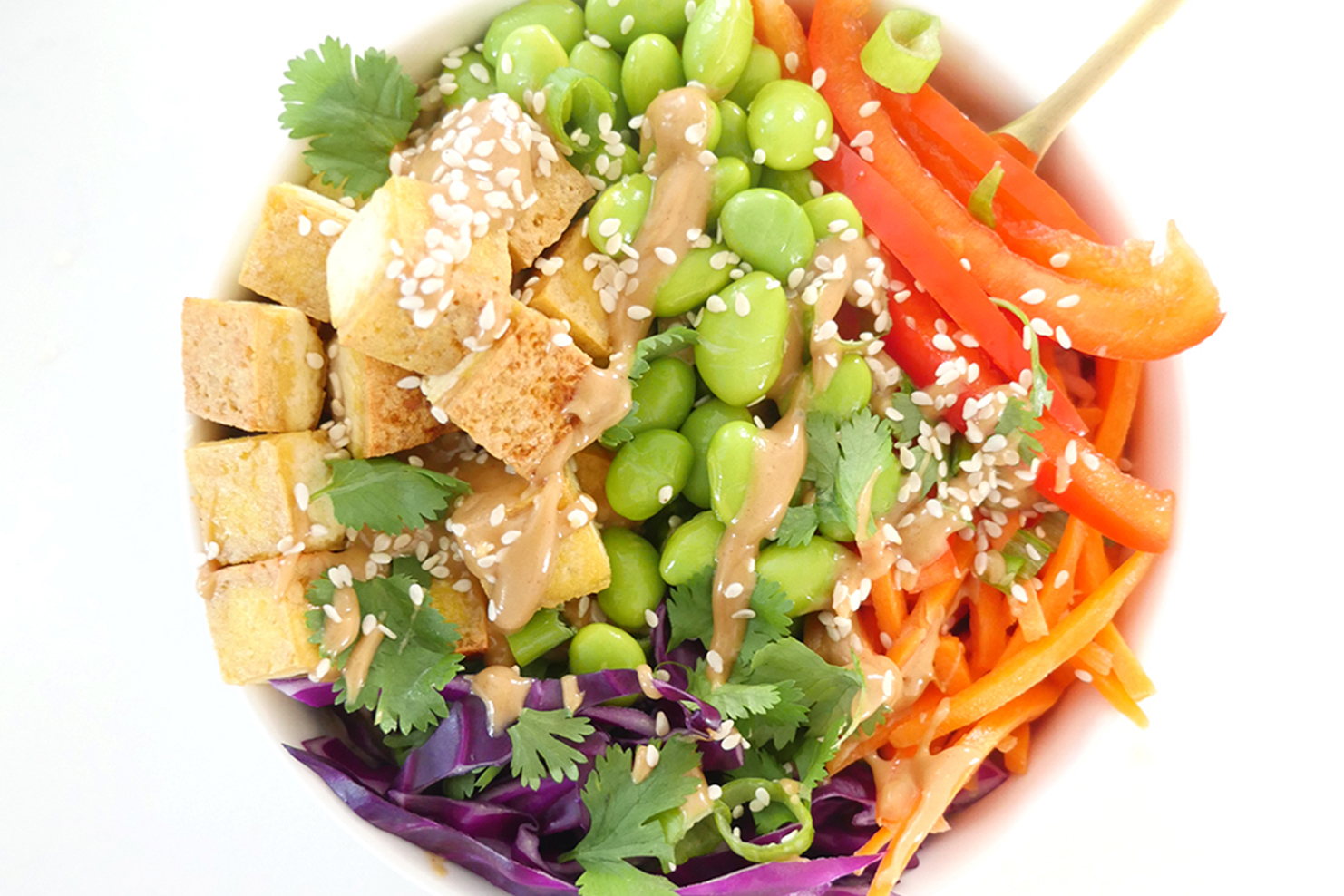 Prep Time:

10 min

Cook Time:

5 min

Total Time:

15 min

Makes:

1 serving
Peanut Tofu Bowl
Ingredients
Bowl

½ cup brown rice, cooked

3 oz. firm tofu, pressed and cubed

½ cup shelled edamame

½ red bell pepper, thinly sliced

¼ cup shredded carrot

¼ cup shredded red cabbage

Fresh cilantro and green onion to taste

½ tsp sesame seeds

2 tsp soybean oil (also known as vegetable oil)

Sauce

1 tbsp peanut butter

1 tsp soy sauce

1 tsp honey

1 tsp soybean oil (also known as vegetable oil)

Pinch of red pepper


Water to thin as needed
Instructions for Peanut Tofu Bowl
Cook rice according to package instructions and transfer to a serving bowl.

Warm oil in a medium skillet over medium-high heat and add tofu. Cook tofu until brown and slightly crisp, about 2-3 minutes on each side. Transfer to the serving bowl with remaining bowl ingredients.

In a medium mixing bowl, whisk together sauce ingredients until uniform and drizzle over salad.