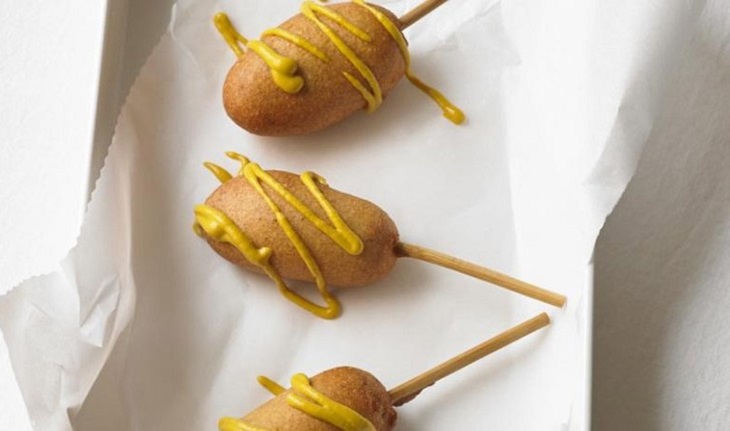 Prep Time:

20 min

Cook Time:

20 min

Total Time:

40 min

Makes:

24 Servings
Perfect Bite Mini Corn Dogs
Ingredients
6 cups Soybean oil (for deep frying) 1 1⁄4 cup All-purpose flour

3⁄4 cups Cornmeal

4 tablespoons Sugar

1 teaspoon Salt

1 teaspoon Baking powder

2 Eggs, beaten

3⁄4 cups Milk

8 Hot dogs, cut into 3 pieces for a total of 24 pieces, cooked according to package directions

24 Wooden skewers
Instructions for Perfect Bite Mini Corn Dogs
Preheat soybean oil to 350° F in heavy frying pan or small deep fryer.

Combine flour, cornmeal, sugar, salt and baking powder in medium bowl. Add milk and eggs, stirring until lump free.

Assemble one hot dog piece onto each skewer. Dip into the batter to coat.

Fry in small batches, 3 to 4 minutes per batch, until golden brown. Drain on paper towels.