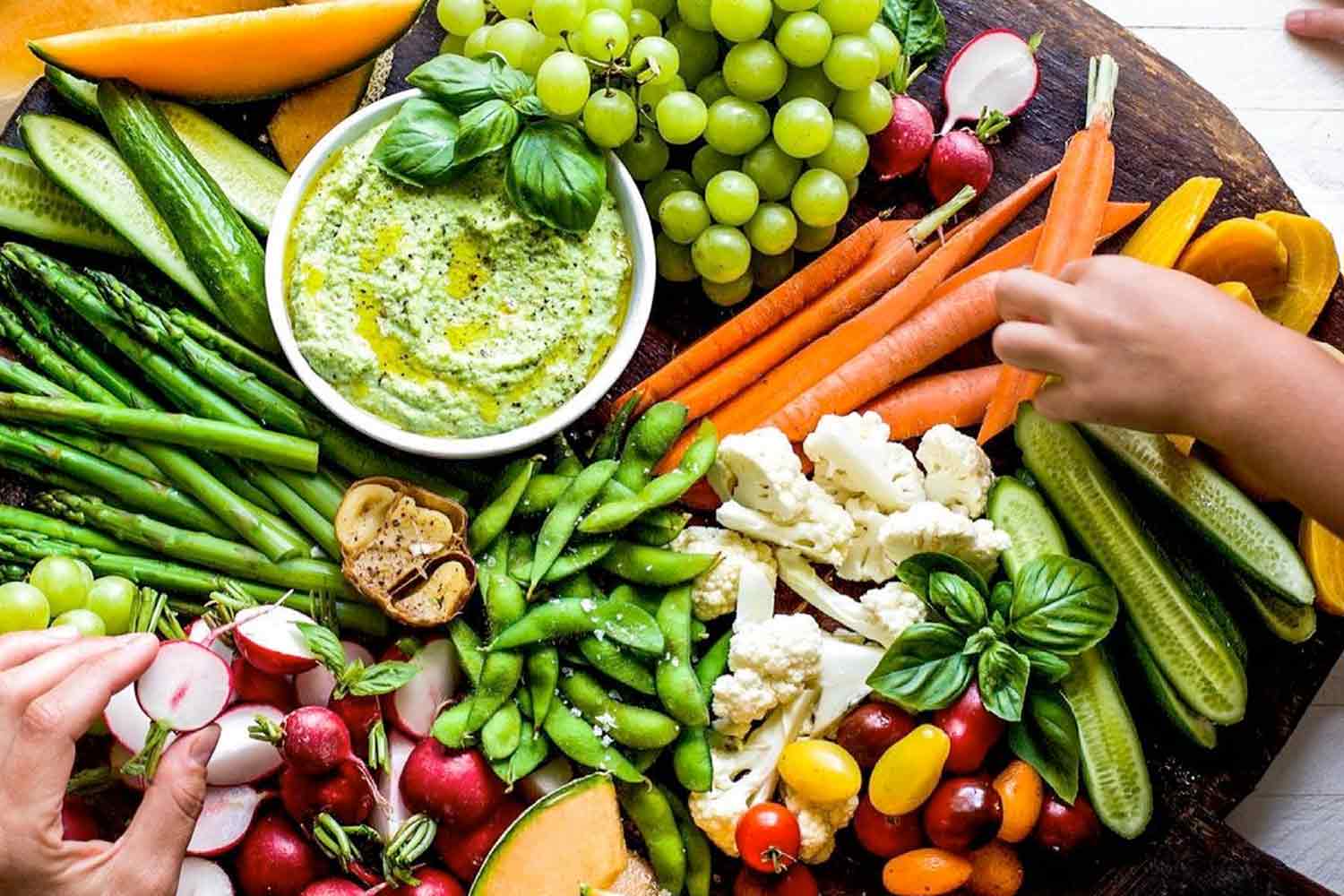 Prep Time:

Cook Time:

Total Time:

Makes:
Roasted Garlic Edamame Hummus
Ingredients
1 bag frozen shelled edamame (cooked, drained and cooled)

1 garlic bulb

1 tbsp. olive oil + ¼ cup

¼ cup tahini

2 tbsp. fresh lemon juice

1 tsp. kosher salt + ¼ tsp.

½ tsp. black pepper + ⅛ tsp.

Warm water as needed for consistency

Crudite vegetables and Fruits of choosing
Instructions for Roasted Garlic Edamame Hummus
Preheat oven to 400 degrees.

Slice garlic bulb in half, skin and all, and drizzle with 1 tbsp Olive oil and sprinkle with ¼ tsp salt and ⅛ tsp black pepper.

Wrap in aluminum foil and place into the oven on a baking sheet for 20-30 minutes until garlic is fragrant and tender.

Let cool slightly and then squeeze the soft roasted garlic from the skins.

Add edamame, roasted garlic, ¼ cup olive oil, lemon juice, salt and pepper to a food processor or high powdered blender, and process until smooth and creamy - scraping down sides a few times.

Add warm water as needed for consistency, about ¼ cup or so will usually do the trick.

Refrigerate until ready to serve.

Arrange crudite vegetables and fruits on the platter with the hummus and serve.