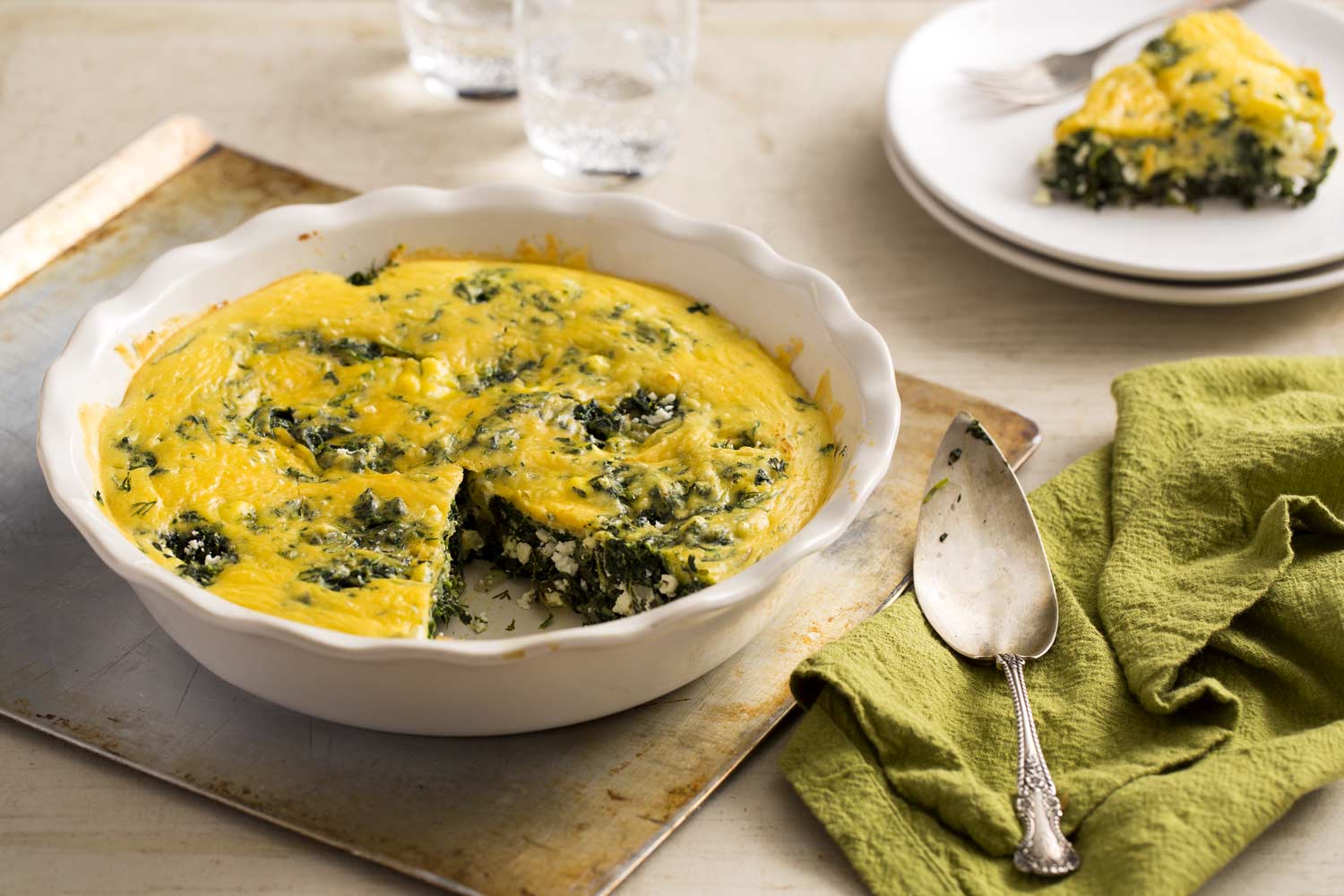 Prep Time:

25 min

Cook Time:

35 min

Total Time:

1 hour

Makes:

8 servings
Spinach and Feta Brunch Bake Recipe
Ingredients
3 tablespoons U.S.-grown soybean oil

1 Small sweet onion (chopped)

2 packages(12 oz. each) Frozen chopped spinach (thawed, drained and squeezed dry)

1⁄2 teaspoon Salt

1⁄4 teaspoon Freshly ground pepper

4 ounces Crumbled feta cheese

1⁄4 cup Chopped fresh dill

Pinch of Cayenne

1 cup All-purpose flour (made from U.S.-grown wheat)

1 teaspoon Baking powder

4 Large farm-fresh eggs (beaten)

1⁄3 cup Milk
Instructions for Spinach and Feta Brunch Bake Recipe
Preheat oven to 350°F. Grease a deep-dish 9-inch pie plate.
Heat the oil over medium heat in a large skillet and cook the onion until softened, about 8 minutes. Stir in the spinach, salt, pepper, feta, dill and cayenne, and transfer to pie plate.
In a medium bowl, whisk together the remaining ingredients and pour over the spinach mixture. Bake 25-30 minutes or until knife inserted in center comes out clean. Let stand 5 minutes before serving or let cool and serve at room temperature.