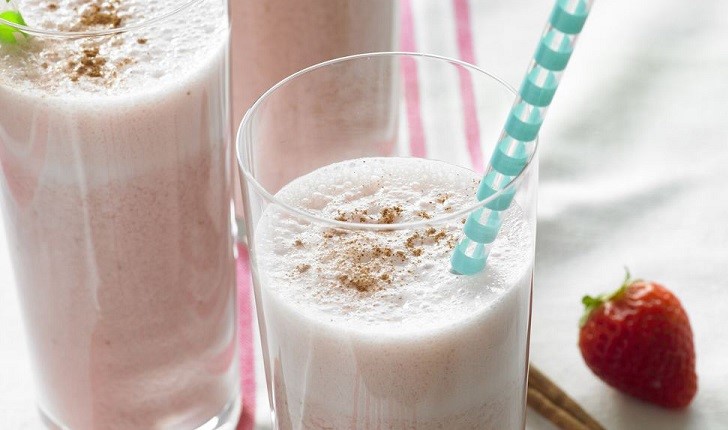 Prep Time:

2 hours, 15 min

Cook Time:

0 min

Total Time:

2 hours, 15 min

Makes:

6 servings
Strawberry Vanilla Soymilk Horchata
Ingredients
1 cup White rice, uncooked

1 3-inch Stick cinnamon

4 cups Hot water

1⁄2 cup Sugar

2 cups Vanilla Soymilk

1 cup Fresh sliced strawberries

1 pinch Ground cinnamon, for garnish
Instructions for Strawberry Vanilla Soymilk Horchata
Combine rice, cinnamon stick and water in large bowl; cool. Cover; refrigerate for at least 2 hours. Drain, reserving soaking water. Remove cinnamon stick.

Puree rice in blender on high for 3 to 4 minutes until mixture is smooth. Add reserved soaking water and sugar; blend for an additional minute. Strain mixture through fine sieve into large pitcher; discard rice solids.

Puree soymilk and strawberries in blender on high for 2 minutes until smooth. Stir soymilk mixture into rice liquid. Sweeten with additional sugar if desired.