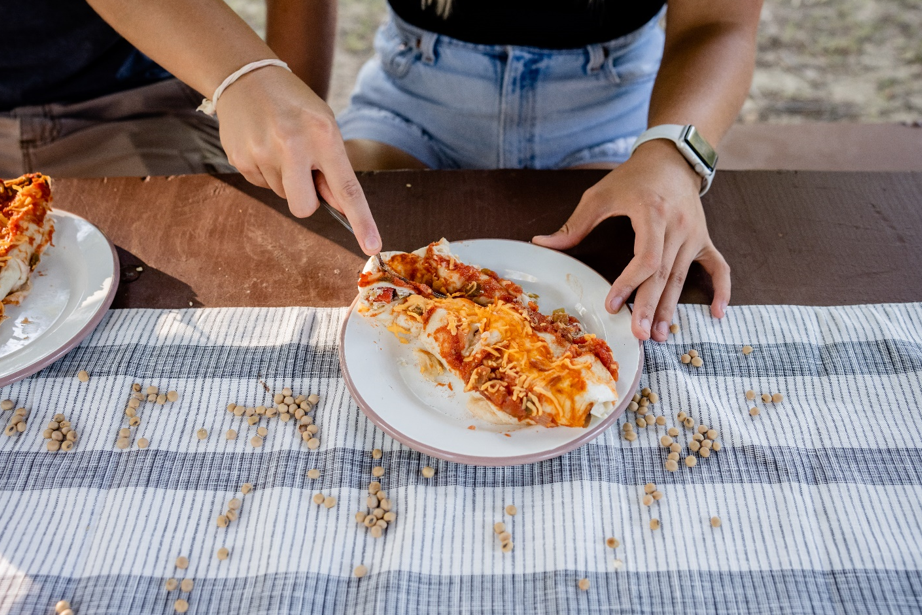 Prep Time:

Cook Time:

Total Time:

Makes:
Tofu Enchiladas
Ingredients
1/2 cup chopped onion

3/4 cup chopped sweet green pepper

1 – 4 ounce can chopped green, mild chilies

1 clove garlic, minced

1/2 teaspoon cumin seed

1 teaspoon dried cilantro

12 ounces silken tofu, drained

2 cups diced tomatoes

8 – 8" whole wheat tortillas

2 cups thick tomato salsa

1/2 cup low fat cheddar cheese, shredded
Instructions for Tofu Enchiladas
*Preheat oven to 350F degrees.
*Combine all ingredients except tortillas, salsa, and cheese.
*Place mixture in tortillas, roll and arrange in a 9x13 inch baking dish.
*Pour salsa over the rolled tortillas. Sprinkle cheese on top.
*Cover with foil and bake for 25-30 minutes.