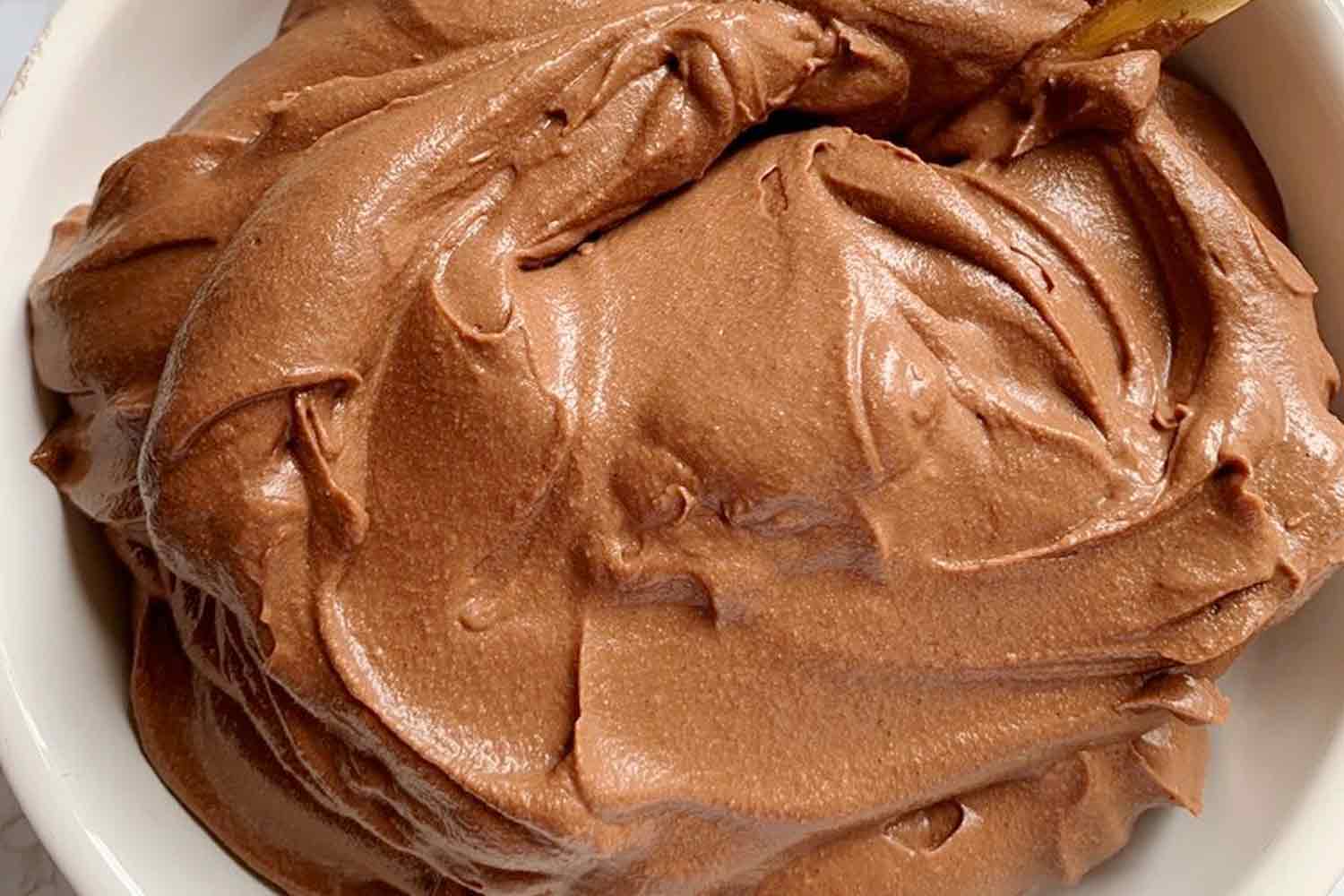 Prep Time:

Cook Time:

Total Time:

Makes:
Vegan Chocolate Frosting
Ingredients
1 pack firm tofu

¼ cup almond milk

3 tbsp maple syrup

1 tsp vanilla

1 bag chocolate chips

½ tbsp coconut oil
Instructions for Vegan Chocolate Frosting
Start by melting your chocolate chips! You can use whatever method you prefer, I just melted them in a big microwave safe bowl in the microwave. Once melted, add in your coconut oil, mix well, and let cool.
In a food processor, combine your drained firm tofu, almond milk, maple syrup, and vanilla and blend until smooth.
Add in the melted chocolate and blend on high until a thick, smooth, and creamy frosting is formed! Let the frosting thicken and chill in the fridge and enjoy!
This frosting is perfect for cakes, cupcakes, and even just to eat with berries.