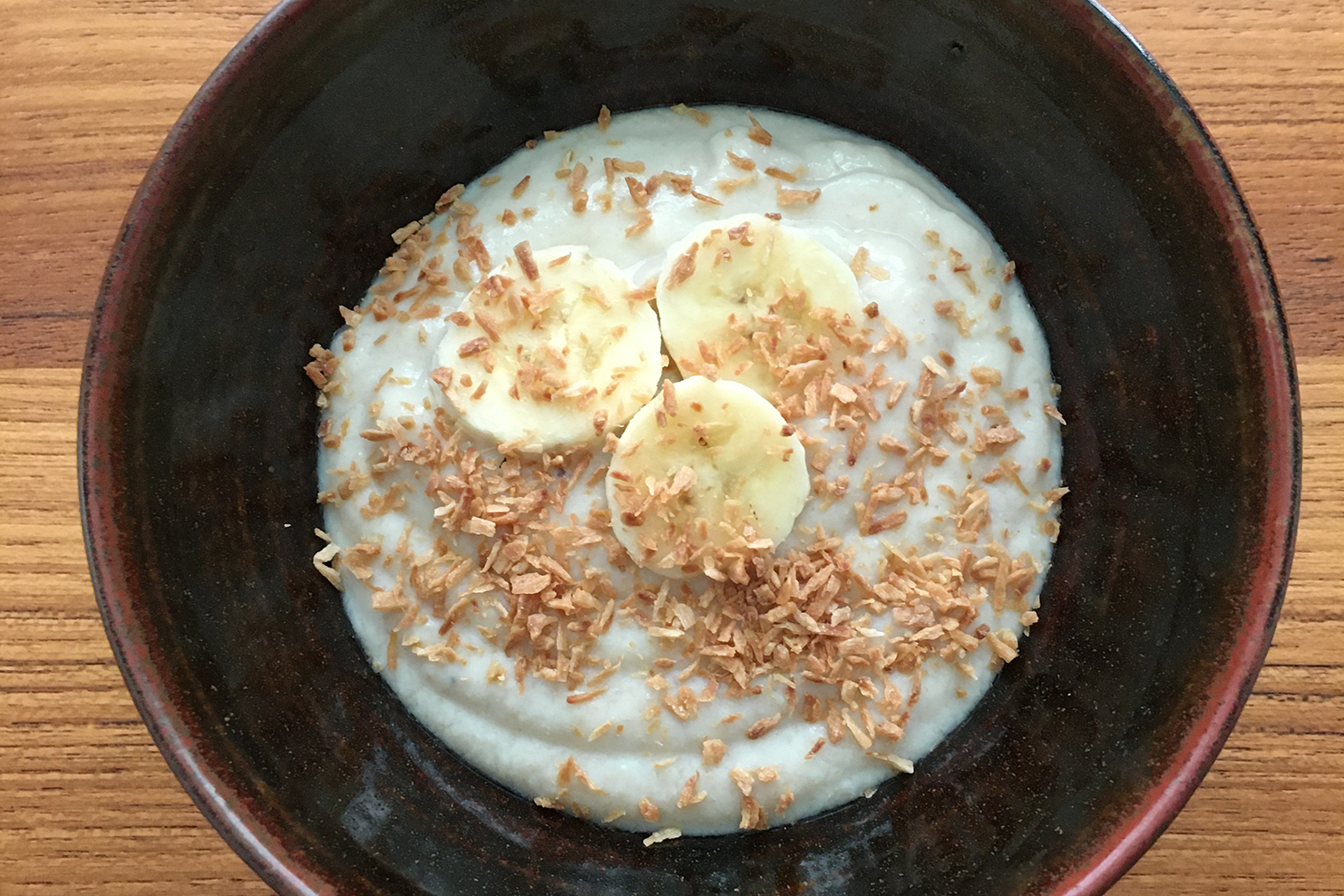 I love the smooth texture of silken tofu. This is a delicious, fruity pudding without added sugars or dairy.

Banana Pudding
Ingredients
Recipe by: Golda
1 12-14 oz box silken tofu

3 ripe bananas about 6 inches long, plus more for garnish

1 ⅓ cups canned crushed pineapple

2 tsp oil, soybean, avocado or melted coconut

¼ tsp ground nutmeg

A pinch of salt


⅓ cup shredded unsweetened coconut, toasted
Instructions for Banana Pudding
Set aside the banana and coconut needed for garnish.

Place everything else in the bowl of the food processor and blend. Stop the processor once or twice to scrape down the sides, and blend until all is smooth and creamy.

Chill in one covered bowl to avoid forming a skin on top of the pudding.

While the pudding chills for at least 20 minutes, slice the banana and lightly toast the coconut—either in a toaster oven or in a dry skillet—being careful not to burn it.

To serve, spoon the pudding into dessert bowls and garnish with a few slices of the banana and about a tablespoon of coconut. Enjoy!