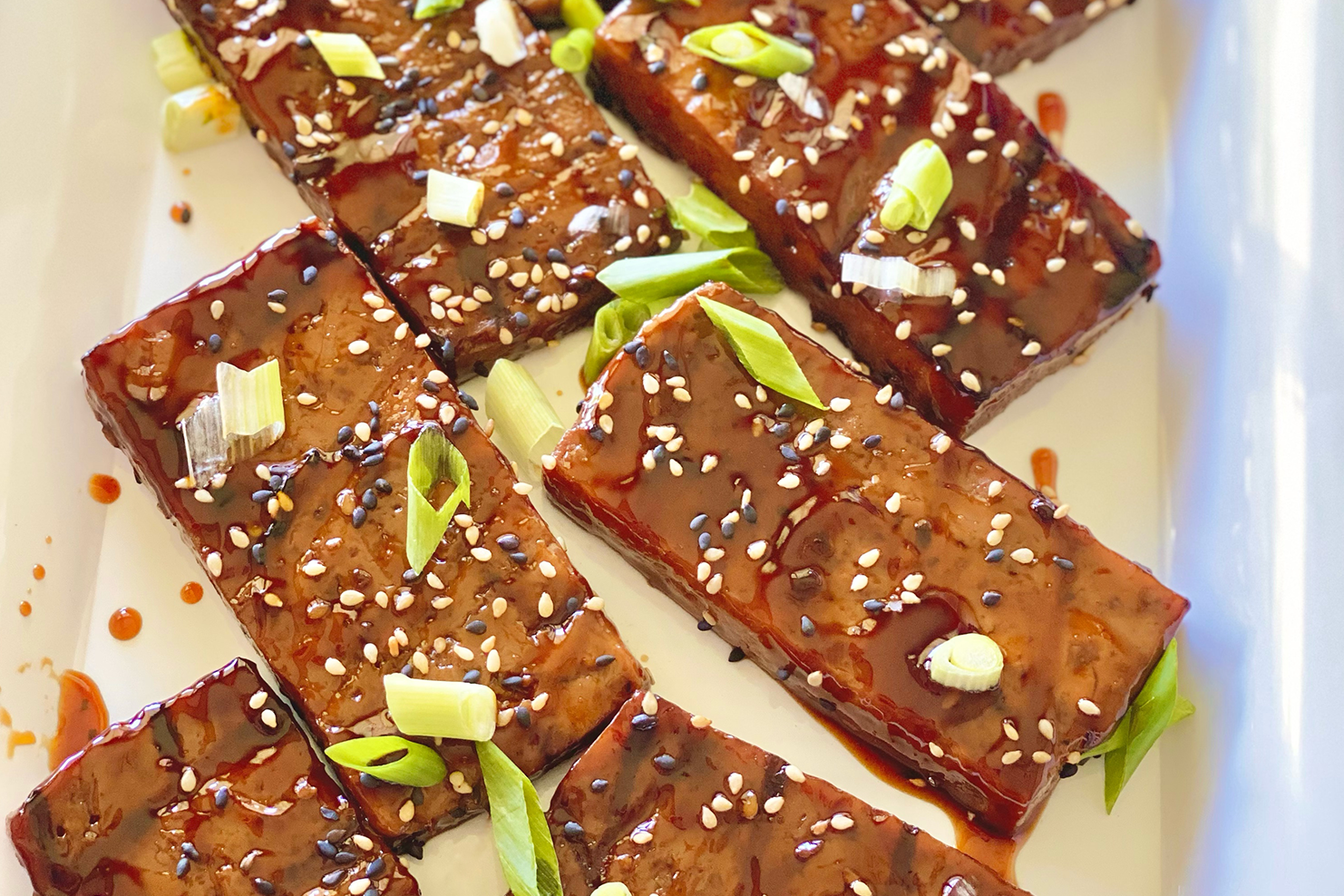 My inspiration comes from kalbi, a Korean dish known for its sweet, savory and sesame flavor combination. Marinating the tofu and then grilling it brings the full kalbi experience!

Kalbi Tofu
Ingredients
Recipe by: Mari
1 package firm tofu

½ cup low sodium soy sauce

½ cup sugar

½ cup water

2 tbsp mirin

1 tbsp minced ginger

1 tbsp minced garlic

1 tsp sesame oil

2 tbsp grated Korean pear, can substitute for Fuji apple

1 stalk green onion


1 tsp toasted sesame seeds
Instructions for Kalbi Tofu
Cut tofu into 8 pieces and set aside. Line a 13 x 9 container with paper towel or a clean kitchen towel. Place tofu on the towel and wrap it with more towel. Add a plate or bowl on top to press tofu for at least 30 minutes or as long as overnight in the refrigerator.

In a large bowl, whisk together soy sauce, sugar, water, mirin, sesame oil, pear, green onion, and sesame seeds. Pour marinade on top of tofu in large container. Marinate at least 1 hour or up to 24 hours.

On medium heat, pan fry or grill tofu. Brush leftover marinade on both sides of tofu.

Garnish with sliced green onion and sesame seeds.