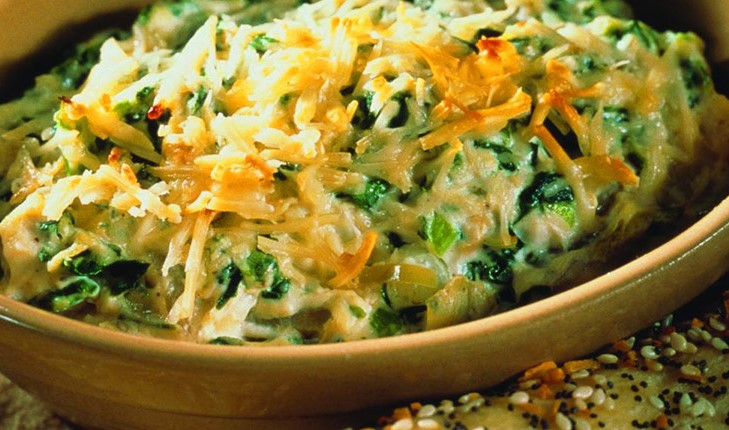 Prep Time:

10 min

Cook Time:

20 min

Total Time:

30 min

Makes:

12 servings
Soy and Spinach Artichoke Dip
Ingredients
1 pound Silken tofu, crumbled

1 pound Low fat cream cheese, cubed

1 cup Low fat mayonnaise

1⁄2 teaspoon Ground pepper

1 pound Frozen chopped spinach, thawed, drained

1 pound Marinated artichoke hearts, drained, coarsely chopped

1⁄2 cup Green onions, chopped

1 tablespoon Soy cheese, grated, for garnish (optional)
Instructions for Soy and Spinach Artichoke Dip
Beat tofu until smooth; mix in cream cheese, mayonnaise and pepper in mixer bowl.
Fold in spinach, artichokes and green onions. Divide mixture equally into 12 (4 oz.) au gratin dishes. Sprinkle soy cheese on top, if desired.
Bake at 350°F for 15 to 20 minutes or until bubbly and browned on top.
HOT TIP: Serve with low-carb crackers or bread for an all-around low-carb snack!