Soy Desserts Recipes
Can a sweet tooth and soy nutrition co-exist? These soy desserts recipes prove it. You'll taste that heart healthy soybean oil is the perfect frying oil for donuts or a delicious icing. Or that Tofu is a good source of protein to add to baked goods or a delectable cheesecake. Dig in!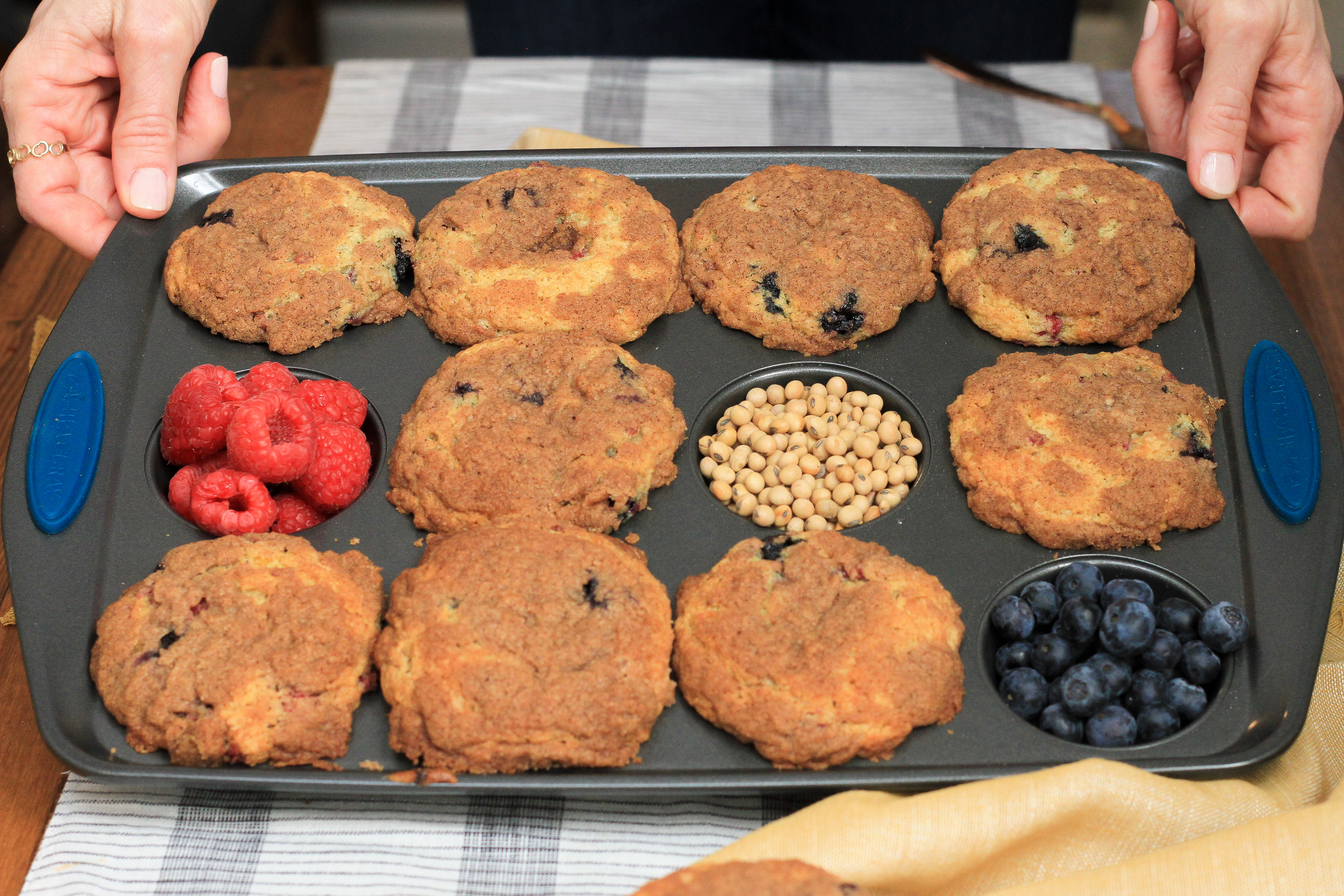 Prep Time:

Cook Time:

Total Time:

Makes:
Lemon Berry Muffins
Ingredients
½ cup soybean oil

1 cup sugar

1 egg

1 tsp vanilla

2 tbsp lemon juice

Zest from 2 lemons

3 cups all-purpose flour

½ cup soy flour

3 tsp baking powder

1 tsp baking soda

1 tsp salt

½ cup soymilk

6 oz blueberries

6 oz raspberries

Topping:

½ cup unsalted butter, melted

½ cup brown sugar

½ cup flour

2 tsp cinnamon

Instructions for Lemon Berry Muffins
Mix together oil, sugar, egg, vanilla, lemon juice, and lemon zest.
In separate bowl, combine all purpose flour, soy flour, baking powder, baking soda, and salt.
Slowly add dry ingredients to wet mixture until combined.
Add milk to desired consistency.
Fold in fruit.
Fill standard muffin tins ¾ full.
Make topping mixture by combining melted butter with brown sugar, flour, and cinnamon. Add to muffin tins.
Bake at 400F for 15-20 minutes.