Soy Desserts Recipes
Can a sweet tooth and soy nutrition co-exist? These soy desserts recipes prove it. You'll taste that heart healthy soybean oil is the perfect frying oil for donuts or a delicious icing. Or that Tofu is a good source of protein to add to baked goods or a delectable cheesecake. Dig in!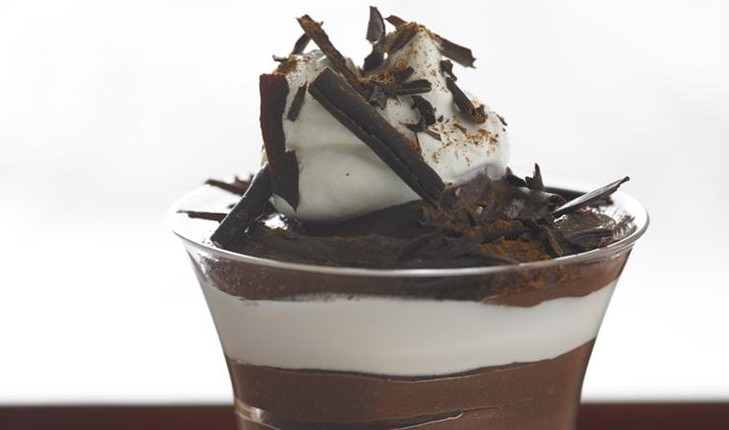 Prep Time:

10 min

Cook Time:

0 min

Total Time:

10 min

Makes:

6 servings
Soy-Silken Dark Chocolate Pudding
Ingredients
1 Package silken tofu (12.3 oz), drained

2⁄3 cups Dark unsweetened cocoa powder

1 cup Powdered sugar

1 teaspoon Vanilla extract

Whipped topping (optional)
Instructions for Soy-Silken Dark Chocolate Pudding
Place tofu, cocoa powder, powdered sugar and vanilla in food processor. Puree for 1 minute, scraping down sides as needed, or until very smooth.