Soy Desserts Recipes
Can a sweet tooth and soy nutrition co-exist? These soy desserts recipes prove it. You'll taste that heart healthy soybean oil is the perfect frying oil for donuts or a delicious icing. Or that Tofu is a good source of protein to add to baked goods or a delectable cheesecake. Dig in!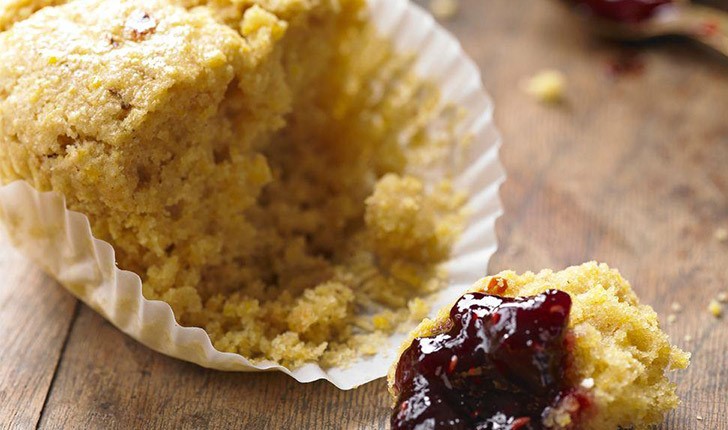 Prep Time:

5 min

Cook Time:

20 min

Total Time:

25 min

Makes:

10 servings
Whole Grain Hot Pepper Corn Muffins
Ingredients
1 cup Yellow corn meal

1 cup White whole-wheat flour

1⁄3 cup Sugar

2 teaspoons Baking powder

1⁄2 teaspoon Salt

1 cup Plain soymilk or dairy milk

1⁄3 cup Soybean oil (commonly labeled vegetable oil)

1 Large egg, slightly beaten

1 teaspoon Red pepper flakes
Instructions for Whole Grain Hot Pepper Corn Muffins
Preheat oven to 375°F. Grease 10 muffin cups or 10 small paper baking molds.
Combine cornmeal, flour, sugar, baking powder and salt in large bowl.
Whisk soymilk, soybean oil and egg in small bowl. Pour into cornmeal mixture and stir until just blended. Stir in chili flakes. Spoon batter into prepared muffin cups or paper liners filling 1/2 full.
Bake for 18 to 22 minutes until toothpick inserted into center comes out clean.