Soy-Based Salad Dressings & Marinades
Name your favorite flavors and they likely go well with soybean oil, thanks to its neutral taste. But it's far from neutral when it comes to heart health. A source of polyunsaturated fat, soybean oil, also known as vegetable oil, helps to lower blood cholesterol levels. Put these soy-based salad dressings and marinades to the test!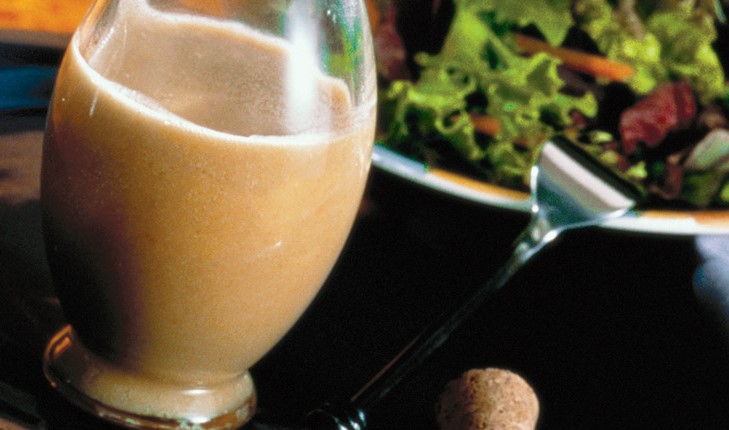 Prep Time:

10 min

Cook Time:

0 min

Total Time:

10 min

Makes:

1 serving
Lemon Miso Dressing with Soy
Ingredients
1⁄2 cup Miso (fermented soybean paste)

1⁄3 cup Water

2 teaspoons Grated fresh ginger root

1⁄3 cup Each sugar and lemon juice

2 tablespoons Soybean oil (vegetable oil)

1⁄2 teaspoon Grated lemon peel
Instructions for Lemon Miso Dressing with Soy
Mix miso, water and ginger in blender; strain and reserve liquid. Blend reserved liquid and remaining ingredients until thoroughly mixed.
Makes about 1-1/2 cups.
Serving suggestion:
Serve 2 to 3 tablespoons over mixed greens or sliced cucumbers.