Kid Friendly Soy Recipes
Soy contains many essential nutrients important for growth and development, and works well as a high quality protein without contributing excess saturated fats. Enjoy these kid-friendly soy recipes that the entire family will love!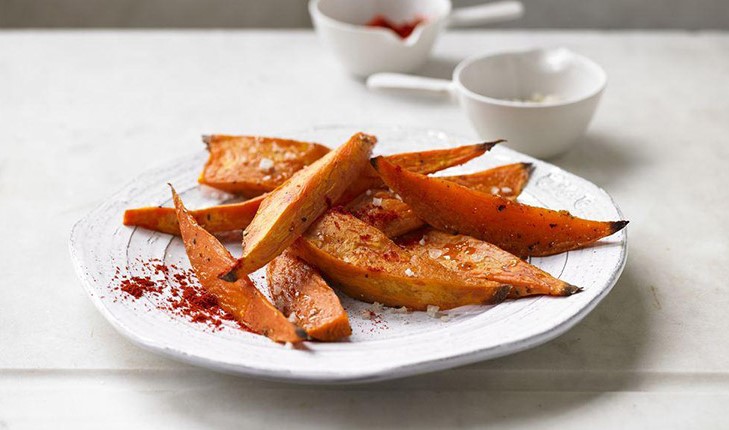 Prep Time:

10 min

Cook Time:

20 min

Total Time:

30 min

Makes:

4 servings
Oven Baked Sweet Potato Fries
Ingredients
2 Large sweet potatoes, peeled, cut into 1x3-inch wedges

3 tablespoons Soybean oil (commonly labeled vegetable oil)

1⁄2 teaspoon Sea salt

1⁄2 teaspoon Fresh black pepper

1⁄4 teaspoon Paprika

1⁄4 teaspoon Garlic powder
Instructions for Oven Baked Sweet Potato Fries
Position rack in upper third of oven and preheat oven to 425°F. Spray baking sheet with non-stick spray.
Place sweet potatoes and soybean oil in large bowl, toss lightly. Sprinkle with salt, pepper and paprika.
Arrange potatoes in a single layer on prepared baking sheet, being sure not to overcrowd. Bake until tender and golden brown, turning occasionally. Cooking time is 18 to 24 minutes. Cool 5 minutes before serving.