Kid Friendly Soy Recipes
Soy contains many essential nutrients important for growth and development, and works well as a high quality protein without contributing excess saturated fats. Enjoy these kid-friendly soy recipes that the entire family will love!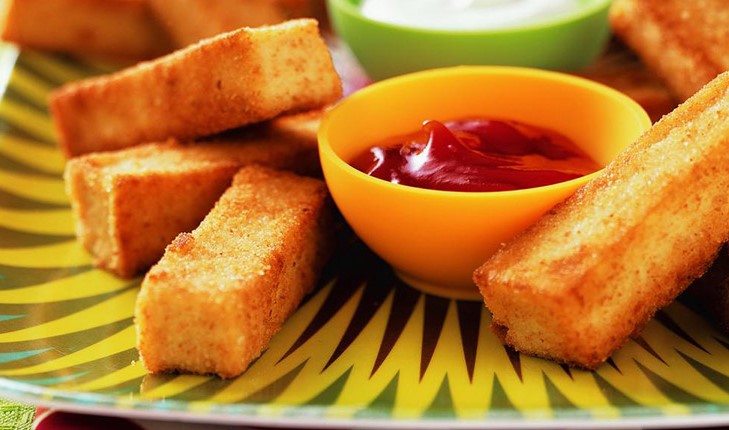 Prep Time:

10 min

Cook Time:

4 min

Total Time:

14 min

Makes:

4 servings
Tofu Fingers
Ingredients
1 Tofu, extra firm (12-14 oz. package)

1⁄2 cup Bread crumbs, dried

1⁄2 teaspoon Garlic powder

1⁄2 teaspoon Salt

1⁄8 teaspoon Black pepper, ground

1 Egg, beaten

2 tablespoons Milk

2 tablespoons Soybean oil

Assorted dipping sauces
Instructions for Tofu Fingers
Cut tofu into twelve, 1x1x3-inch pieces. Place pieces on paper towel to drain.

Mix bread crumbs, garlic powder, salt and pepper in medium bowl.

Beat egg and milk together in small bowl. Dip tofu in egg mixture. Place tofu in bread crumb mixture, turning to coat all sides.

Heat oil in large frying pan over medium high heat. Add tofu, reduce heat and cook 1 1/2 to 2 minutes on each side until golden brown. Serve with dipping sauces.