Kid Friendly Soy Recipes
Soy contains many essential nutrients important for growth and development, and works well as a high quality protein without contributing excess saturated fats. Enjoy these kid-friendly soy recipes that the entire family will love!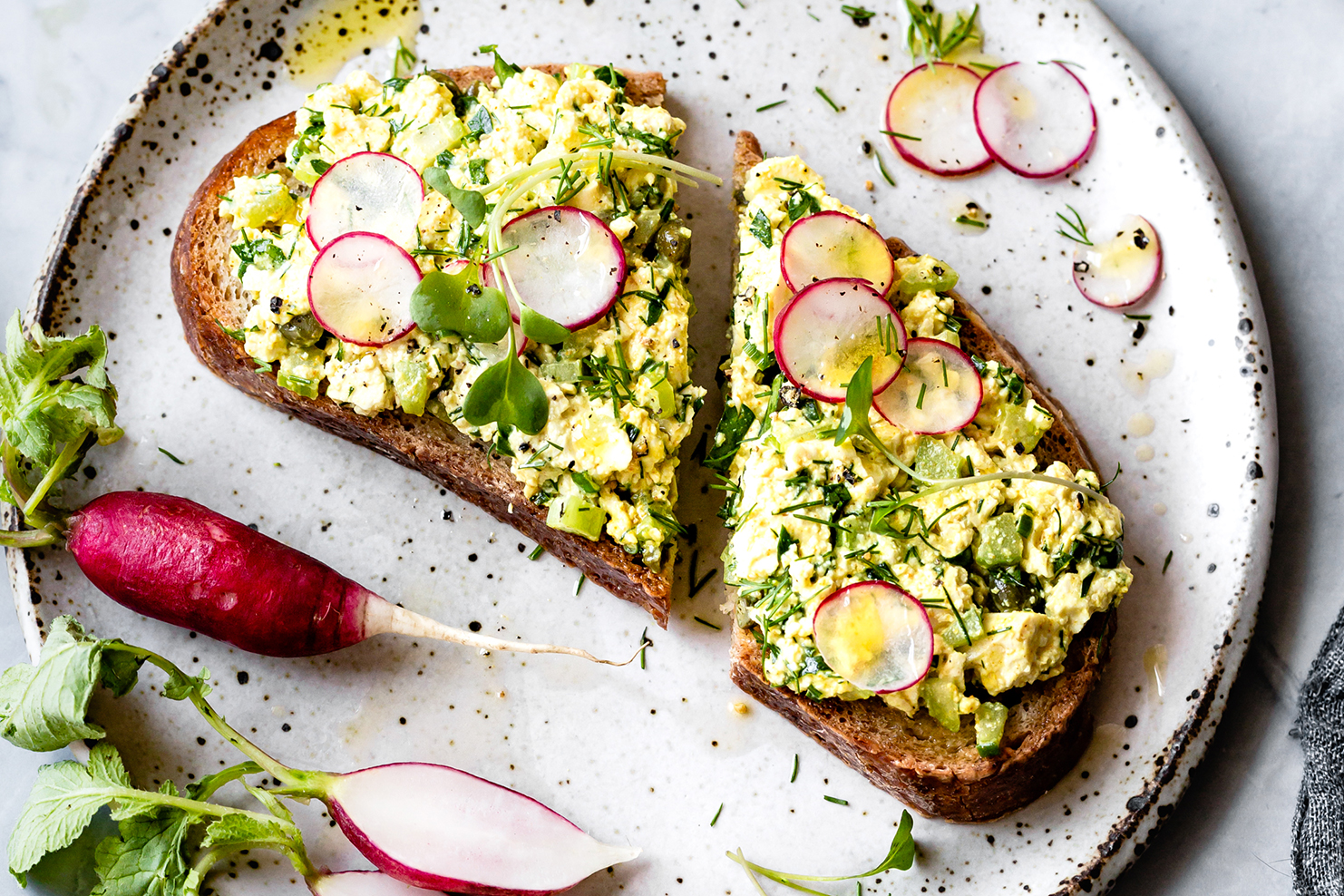 Prep Time:

20 min

Cook Time:

0 min

Total Time:

20 min

Makes:

4 servings
Vegan Tofu "Egg" Salad
Ingredients
10 oz. firm or extra-firm tofu

½ cup finely diced celery

⅓ cup vegan mayonnaise

2 tbsp finely chopped chives or scallion greens

2 tbsp chopped dill

2 tbsp chopped parsley or celery leaves

1 large garlic clove, put through a press

1 ¼ tsp curry powder, or ⅛ tsp turmeric

1 tbsp capers, drained and chopped, or chopped pickles (or both!)

1 tbsp apple cider vinegar

2 tsp Dijon mustard

¼ tsp fine or kosher salt, or to taste


¼ tsp freshly ground black pepper
Instructions for Vegan Tofu "Egg" Salad
Break the tofu into large chunks. Place in a clean kitchen towel and twist to squeeze out excess liquid.

Crumble the dry tofu in a large bowl. Add the remaining ingredients and mash everything together with a fork.

Taste, adding more salt, spices, herbs, or vinegar if you feel the salad needs it.

Serve right away or chill for a day or two to allow the flavors to blend.