Soy, a well known food throughout the world, is a versatile ingredient that is ideal in a variety of delicious and easy to make recipes. From flavorful sides to decadent desserts, discover the joy of cooking with soy!
Expert Recommended Recipes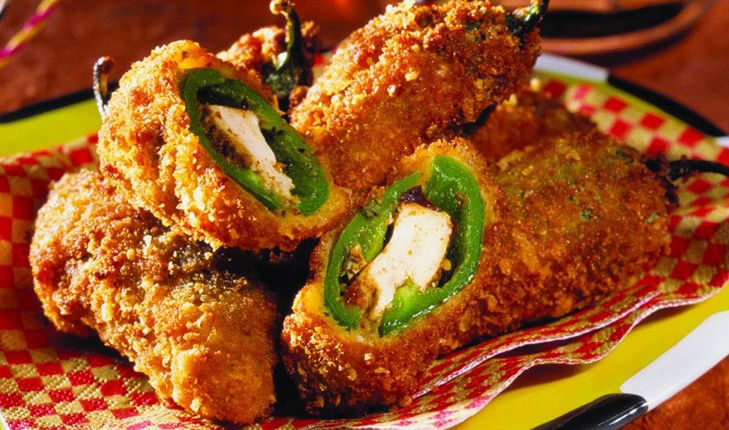 Prep Time:

25 min

Cook Time:

5 min

Total Time:

30 min

Makes:

1 porción
Poppers de tofu y jalapeño
Ingredients
8 onzas de tofu firme

24 chiles jalapeños frescos, 1/2 a 3 pulgadas de tamaño

1 1⁄4 onzas del condimento de mezcla para tacos, preparada

2 tazas de harina

4 huevos batidos

1⁄4 taza de agua

1 1⁄2 taza de migas de pan seco

1⁄2 taza de queso parmesano rallado

Aceite de soya (aceite vegetal) según sea necesario

Sal

Pimienta
Instructions for Poppers de tofu y jalapeño
1. Cortar el tofu en tiras de 2 x 1/2 x 1/2 pulgada. Coloque el tofu en un grosor de toallas de papel en una tabla para cortar y coloca la tabla en una inclinación para permitir que gotee el exceso de líquido. Espolvorear con sal y pimienta.

2. Lavar los jalapeños. Usa guantes de plástico para evitar retener el sabor picante en sus dedos. Cortar los jalapeños a lo largo de ambos lados, dejando el tallo intacto. Retirar las semillas.

3. Rollar las tiras de tofu en el condimento de mezcla para tacos. Colocar en los jalapeños; presione los jalapeños juntos. Enrollar los jalapeños en la harina.

4. Batir los huevos y el agua juntos. Mezclar las migas de pan seco, el queso, 1 cucharadita de sal y 1/4 cucharadita de pimienta.

5. Sosteniendo el tallo de cada jalapeño enharinado, sumergir en la mezcla de huevo y luego en la mezcla de migas para cubrir toda la superficie; repite para obtener una buena capa. Coloque en un sartén forrado con papel encerado y refrigere hasta que esté listo para usar.

6. Freír a 375 ° F de 2 a 5 minutos o hasta que se dore. Escurrir y sirve caliente.