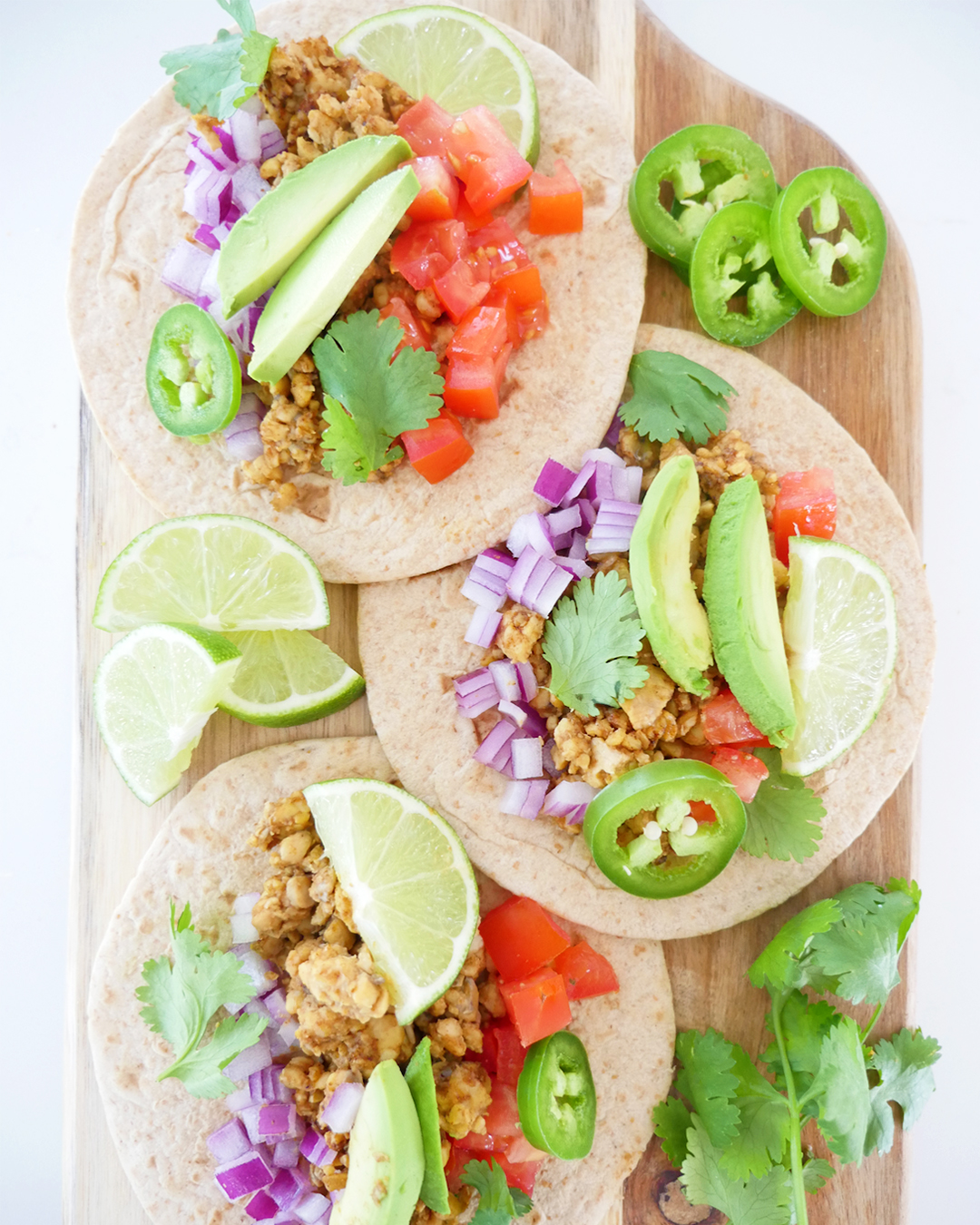 Prep Time:

15 min

Cook Time:

15 min

Total Time:

30 min

Makes:

4 servings
Tempeh Tacos
Ingredients
Recipe by Mia Syn, MS, RDN (@nutritionbymia)
8 oz. tempeh, crumbled

1 tsp chili powder

1 tsp cumin

½ tsp onion powder

1/2 tsp salt

¼ tsp pepper

1 lime, juiced

1 tbsp soybean (vegetable) oil

8 small whole grain tortillas
Toppings: avocado, fresh cilantro, thinly sliced jalapeno, diced tomato, diced red onion
Instructions for Tempeh Tacos
1. Warm tortillas in a large skillet and set aside on a plate.

2. Heat oil in a large nonstick skillet over medium-high heat.

3. Break tempeh into small pieces and add to the skillet with chili powder, cumin, onion powder, salt, pepper and lime juice. Cook tempeh until golden, stirring occasionally, about 3-5 minutes. Divide tempeh mixture among tortillas and serve with toppings.