12.22.22 - United Soybean Board: Soybean oil offers versatility, health benefits
For Immediate Release
Thursday, December 22, 2022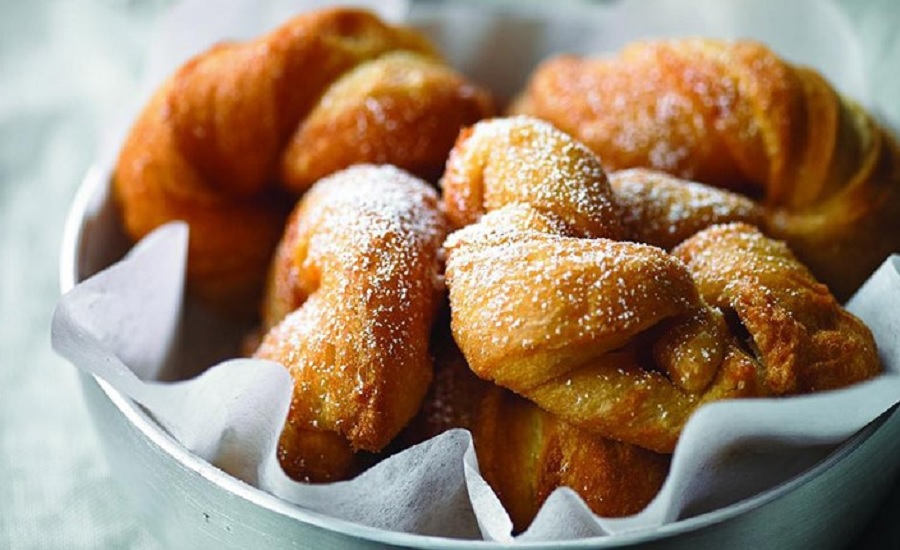 Finding the proper oil for a bakery application can be a challenge. Whether the job in question involves frying doughnuts, whipping up the perfect puff-pastry recipe, glazing a coffee cake, or something else, there are a number of factors to balance, including performance, appearance, stability, health, and of course taste.
According to John Jansen, vice president of strategic partnerships, United Soybean Board, soybean oil can fit the bill in a wide variety of bakery products. To learn more about how the substance can be used in baking applications, Snack Food & Wholesale Bakery checked in with Jansen.
Jenni Spinner: Could you please share an overview of how soybean oil has been used in commercial food formulation, especially in baked goods?
John Jansen: Soybean oil is the most widely used edible oil in the U.S. It has a neutral flavor that is ideal for use in a variety of applications, from sautéing and frying to salad dressings and baked goods.
One of the many reasons there is growing interest in high oleic soybean oil in particular is due to its resistance to oxidation, providing extended shelf life for packaged products and fresh baked goods. High oleic soybean oil also provides increased high-heat stability, which makes it perfect for a variety of baking applications, including doughnut frying. In fact, doughnut shortening formulated from interesterified high oleic and commodity soybean oil has been shown to provide excellent adhesion of glazes and icings to the doughnuts and delivers the appearance, texture, and mouthfeel expected by consumers, resulting in high oleic soybean oil becoming an excellent choice in baking industry formulations.
CONTINUE READING

This article originally ran on Snack Food & Wholesale Bakery.