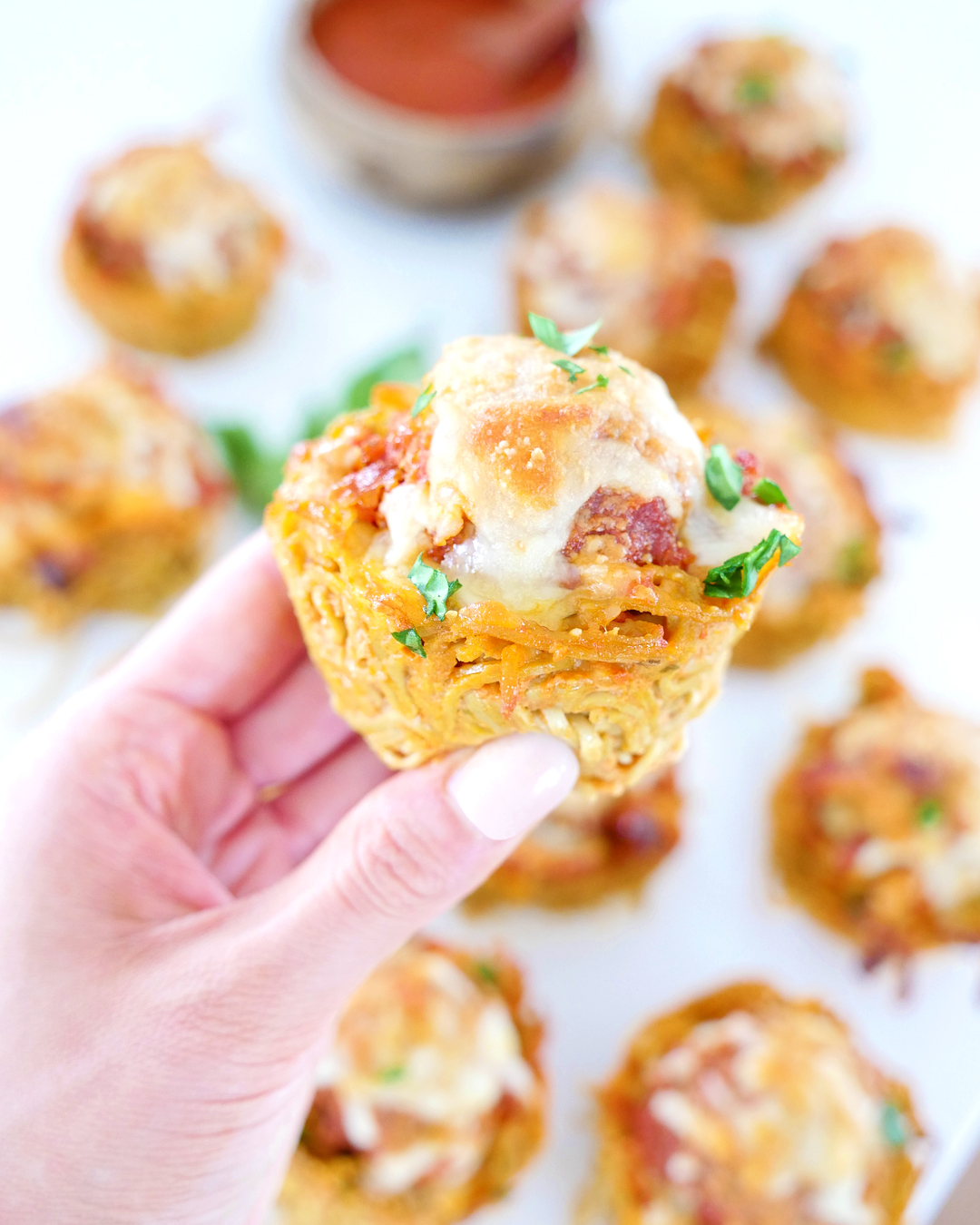 Prep Time:

15 minutes

Cook Time:

45 minutes

Total Time:

1 hour

Makes:

12 servings
Edamame Spaghetti and Soy-Based Meatball Cups
Ingredients
Recipe by Mia Syn, MS, RDN (@nutritionbymia)
8 oz. edamame spaghetti, cooked

2 eggs, beaten

1 cup shredded mozzarella

½ cup grated parmesan cheese

2 cups marinara sauce

12 soy-based meatballs

Salt and pepper to taste

Fresh basil to taste, chopped


1 tbsp soybean (vegetable) oil
Instructions for Edamame Spaghetti and Soy-Based Meatball Cups
Preheat oven to 400 F.

Brush a standard muffin pan with vegetable oil and set aside.

Cook edamame spaghetti according to package instructions in large pot on the stovetop. Drain and transfer back to the pot. Toss together with eggs, ½ cup mozzarella and 1 cup of marinara sauce.

Portion spaghetti noodles into each muffin tin well, packing each like a nest with some space in the center for the meatball.

Place a meatball into each cup and spoon remaining marinara on top. Top with remaining mozzarella and parmesan.

Bake for 20-25 minutes or until cheese is melted and muffins are set. Remove from oven and allow to cool. Top with fresh basil.