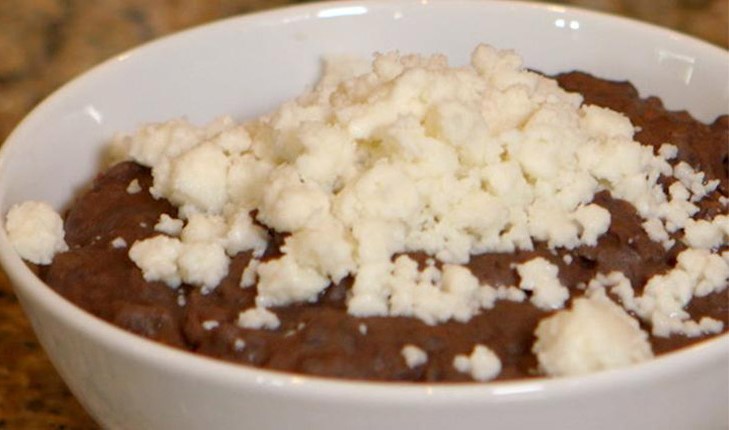 Prep Time:

5 min

Cook Time:

15 min

Total Time:

20 min

Makes:

4 servings
Refried Beans
Ingredients
2 cups Black beans, cooked

2 tablespoons White onion, chopped

1 tablespoon Soybean oil (commonly labeled vegetable oil)

1⁄4 cup Queso fresco crumbles (optional)
Instructions for Refried Beans
In a pan, add the soybean oil and when hot sauté the chopped white onions for few minutes until you see they are transparent.
Add the cooked beans and combine.
With a masher start mashing the beans until you get a paste.
Serve the beans in a bowl, and you can add queso fresco if desired.
Recipes courtesy of Adriana Martin