2.17.22 - Soy What About Snacks?
For Immediate Release
Wednesday, February 9, 2022
4 Soy Snacks to Enjoy this National Snack Food Month (And Year Round)

February is National Snack Food Month and soy is here to celebrate. Because let's be honest: we all love a good snack. Fortunately, a well-planned snack break can be a delicious way to sneak in a little more nutrition throughout the day.

Thanks to the versatility of soy, it can be easily incorporated into many of your favorite recipes. From edamame to soybean oil and miso, soy can jazz up any snack while providing you with a wide variety of beneficial nutrients. Check out these four quick and simple snack recipes for a little culinary inspiration.
Craving something crunchy
Try these Crispy Root Vegetable Chips made from potatoes and beets and fried in heart-healthy soybean oil. Soybean oil is an excellent source of omega-3s, which affect cardiovascular health and may even reduce blood pressure. On top of being good for your heart, the neutral flavor of the oil allows the other ingredients to shine!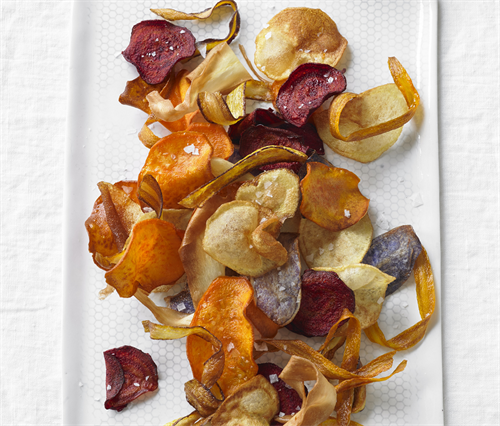 In the mood for a quick dip
This Basil Edamame Dip is perfect on crackers or your favorite veggies. It provides fiber and a good source of protein (thank you edamame) to help keep you satiated and get you through that afternoon slump.


Satisfy the sweet tooth
Whip up this Go Green Soy Smoothie to satisfy your mid-morning sweet tooth. Smoothies are an easy way to incorporate more nutrients into your day, and soymilk is a good source of protein, calcium and vitamin D. And bonus: soymilk comes in a variety of flavors so you can further customize your smoothie!


Remix a favorite
Try this Miso Guacamole to take your guac recipe to the next level. If you're not familiar with miso, it's a sweet and flavorful paste made from fermented soybeans. Miso can punch up the umami flavor of any dish and also provides good bacteria that may help support your gut health. It's a win for everyone – so guac on.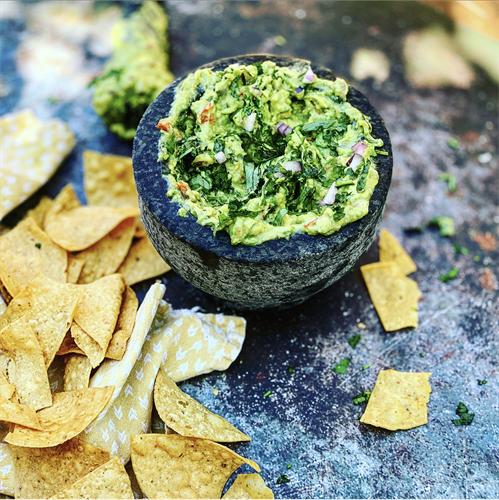 For more quick and easy soy recipes click here. Happy snacking!