Kid Friendly Soy Recipes
Soy contains many essential nutrients important for growth and development, and works well as a high quality protein without contributing excess saturated fats. Enjoy these kid-friendly soy recipes that the entire family will love!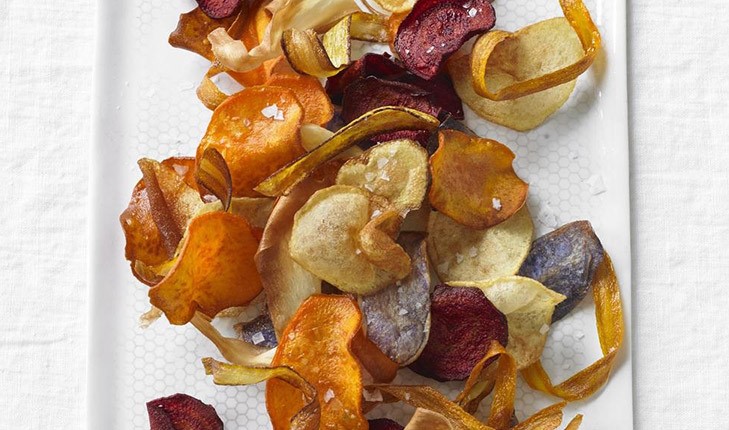 Prep Time:

20 min

Cook Time:

10 min

Total Time:

30 min

Makes:

16 serving
Crisp Root Vegetable Chips
Ingredients
6 cups Soybean oil (for deep frying)

1 pound Yukon gold potatoes, peeled

1 pound Purple potatoes, peeled

1 Medium sweet potato, peeled

4 Medium beets, peeled

1 teaspoon Sea salt
Instructions for Crisp Root Vegetable Chips
Preheat soybean oil to 360° F in heavy frying pan or small deep fryer.

Slice root vegetables into very thin rounds, less than 1/8 inch thick, using a hand slicer or mandolin. Separate vegetable slices into individual slices.

Fry in small batches, 1 to 2 minutes per batch, turning as needed until just crisp*. Drain in single layer on paper towels; sprinkle with salt.

Cool completely before serving or storing.
Notes:
Cooking time will vary depending on size and type of vegetable.