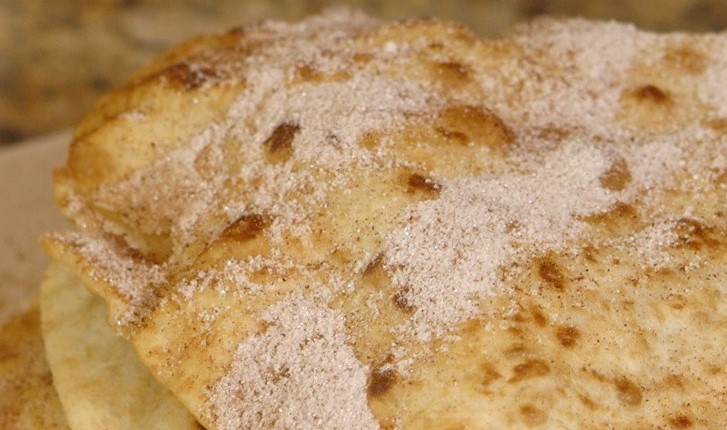 Prep Time:

5 min

Cook Time:

5 min

Total Time:

10 min

Makes:

5 servings
Buñuelos
Ingredients
5 Flour tortillas (medium size)

1 cup Soybean oil (commonly labeled vegetable oil)

1⁄2 cup Sugar

2 tablespoons Ground cinnamon
Instructions for Buñuelos
In a deep frying pan, add the soybean oil and, when hot, fry the flour tortilla on both sides until golden brown.
Place the fried tortilla on a plate covered with a paper towel to remove excess oil.
In a bowl, combine the sugar with the cinnamon and stir using a spoon.
Sprinkle each tortilla with cinnamon and sugar, and enjoy immediately.
Recipes courtesy of Adriana Martin