The Story of Soybean Farming
U.S. soybean farmers are stewards of the land, growing an abundant supply of safe food.
U.S. soybean farmers are highly innovative: leveraging technology helps farmers provide a sustainable future by allowing them to produce safe, high-quality, sustainable ingredients and create a dependable supply of food for our communities.
At the farm:

515,000 soybean farmers in the U.S.
86+ million acres of soy are grown in the U.S., making it the second largest crop in the country
98% of farms in the U.S. are family owned
SUSTAINABLE AGRICULTURE TECHNOLOGY

Technology and farming innovation benefit the farmer, the food industry, and the consumer. Soybean farming uses multiple growing systems to produce a reliable, sustainable food source.
The growing systems that make up soybean farming in the U.S. include: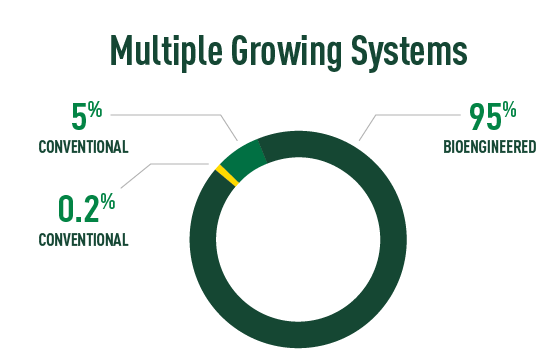 Creating and using efficient, sustainable innovation requires the effort of some of the most skilled people working in agriculture. Meet two U.S. soybean farmers using sustainable technology and production methods to prioritize the environment and improve agriculture for generations to come.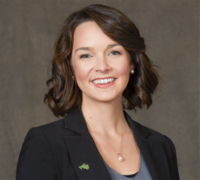 "When we build a strong physical soil it stays in place, so we don't have as much of an issue with erosion and losing that soil that's so valuable to us because it's good for the environment. I've said it on our farm and I'll say it here too but we really focus on what's good for the farmer, what's good for the environment, and it's good for those of us that like to eat. That's our focus." – Meagan Keiser, USB Farmer-Leader
"Digital transformation across the food industry will continue to play a key role in the future of food. New agriculture technologies have allowed farmers like me to use resources more efficiently, ultimately decreasing farming's impact on the environment." – Kevin Wilson, USB Farmer-Leader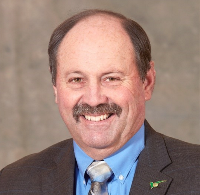 Soybeans are in constant demand as a primary protein source for livestock, guaranteeing a reliable supply of its byproduct, soybean oil. As a result, we can depend on a secure supply of competitively priced soybean oil, used for a variety of purposes including biofuel and food. While 97.5% of soybean meal goes to animal feed, 2.5% is used directly for food. Soybean oil, commonly labeled "vegetable oil," is the most widely used edible oil in the U.S.
Key attributes include:
Year-Round Supply
Versatile Applications
Domestic Supply Chain
Neutral Flavor
High Smoke Point
Good Emulsifying Ability
Using U.S.-grown soybeans creates a shorter supply chain for food companies compared to imported alternatives, reducing transportation costs and lowering the carbon footprint of products. Shoppers prefer U.S.-grown ingredients. In fact, 78% say it's important to support domestic agriculture by buying foods produced with U.S.-grown crops.
SOY PROTEIN: HIGH QUALITY & HEART HEALTHY

The protein in soybeans is comparable to animal sources in terms of protein quality, providing the food industry with a domestic source of high-quality plant-based protein. Soy is the only protein, plant or animal, that carries the FDA's heart-health claim.